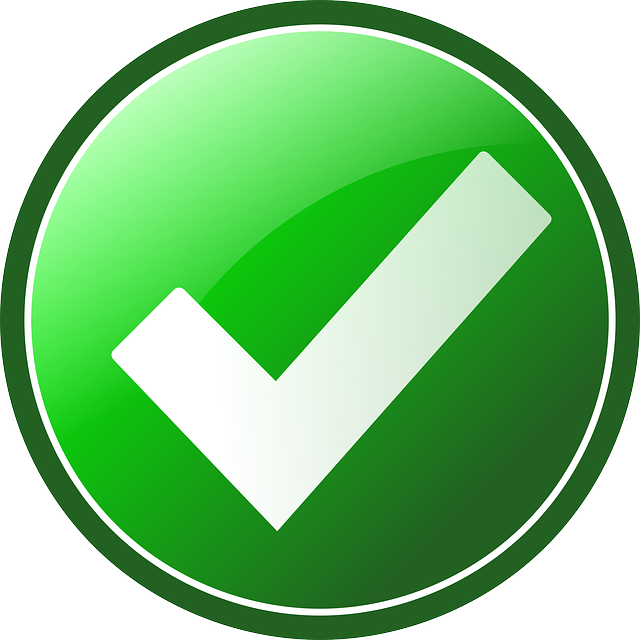 I recently did a poll on my mailing list where I asked some questions in order to improve my online training and blogging strategy.
I got amazing responses. Some were expected but others were shocking. People really go through intense challenges out here.
Others are willing to do whatever it takes and pay premium so that they can better their lives through online business.
The good thing is that Kenyans want to become online entrepreneurs instead of just doing freelance jobs.
I now have enough info to help me better improve my service to you. I want to really help you succeed and see you moving to the next level, regardless of whichever level you're at right now.
I would also like to announce that the winner of the free training is Belinda Odongo. We've already started training with her.
Yes, I keep giving freebies to those in my mailing list. I've been doing that for years. Join through any of the forms on this site and you'll get cool, free stuff. For example, last week I gave over 400 subscribers my internet marketing eBook for free. Note that this eBook is worth Sh. 1,000 at the moment but the price will definitely go up soon.
After thoroughly analyzing the feedback from the poll, below is a list of the changes that will start taking place:
Free offerings
The free starter pack (freelance writing mini-course) will remain free for now. I'm not sure if I'll keep it that way for long so join here if you have never been part of it. Some people suggested I charge something small for it, but for now I've decided to retain it as it is so that it can cater for absolute beginners.
I'll still keep sending useful information to my subscribers and also right here on the blog. There is so much that I'm working on that will help you earn and command higher rates.
There were other great suggestions for FreelancerKenya. People suggested that I should include video posts (vlogs), more on eBook writing and publishing and internet marketing among others. I'll post content on all those here and in my other two new sites. I decided to create different sites to cater for different audiences. I'll be launching these other sites soon.
More frequent blog posts. I've been told to do this for a while, but nowadays successful blogging is not really about the number of blog posts one does. Just try check out how many post Backlinko has – less than 40 posts (done in a couple of years) and it's now earning the owner, Brian Dean, over a million dollars in revenue. All the same, I'll see what to do to ensure you are always in the know of what's happening on the ground, especially through my mailing list.
Training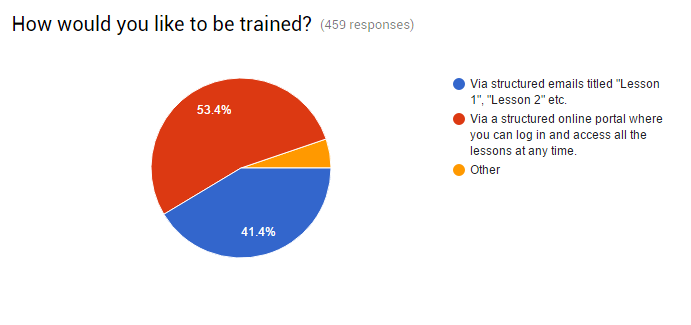 53.4% of the poll respondents stated that they prefer being trained via a structured online portal where they can log in and access all the lessons at any time. This is as opposed to the current model where a trainer will send you a PDF training manual or structured daily lessons titled "Lesson 1", "Lesson 2" etc.
I'm implementing this immediately. By the end of the month, God willing, all current and former trainees will get access to this portal that I'm building. Here they'll access all the training notes and exciting training updates. For now, the training is still email based.
Apart from this, future training updates will include:
Videos: 87.7% of respondents requested for videos to be included in the trainings (and even in my blog posts). I'm working on this and they will be included in future.
Most people still want to know how to get clients through websites. But many also want to know other methods of acquiring clients. I'll include that.
Many requested for separate advanced trainings on other skills such as internet marketing, search engine optimization etc. Something's cooking on this.
I'll be splitting the article writing and blogging training into two. So article writing training will be different from blogging training. I realized it's not all who want both. And for absolute newbies, it's hard to muster all at once.
Effective from 20th March, 2017, I'm increasing my training fees. Article writing training will go for Sh. 2,000 and blogging training will go for Sh. 5,000. If you're reading this before then, grab both at just Sh. 1,500 here. Since I keep adding more features, the price is guaranteed to keep going up, and not down.
I saw you want me to also create other trainings and tailor-make them for different audiences – from complete newbies to advanced courses for existing freelancers and internet marketers. In fact someone was joking that I should have some training for "masters' level freelancers"…hahaha. Something's on the pipeline for that.
There were many other suggestions. In fact, I'm still accepting responses to the survey, in case anyone wants to add their thoughts to it.
Command higher rates
Remember the goal is to help you to command higher rates online. That's the new mission for this site. Initially it was to get people working online, and I believe that has been a massive success.
But sadly we still have guys who are accepting poor rates.
It's time we changed that as Kenyans. Repeat this after me, "No more accepting poor rates. I have to be paid my worth." Yes, say that out loud.
Possible future jobs
Now, I've been running FreelancerKenya as a solo act and managed to get it to this point. Yes, 99% of the work here has been a solo effort – from installing WordPress to the latest blog posts.
For me to implement more on this, I may need more people to assist around here. These are not going to be immediate hires since I don't currently have a budget for that, but for those who would like to help out in future, feel free to apply for the positions below:
Virtual assistants: These will help me with email and phone customer support among other duties. In fact if you're good in platforms like ZenDesk and Help Scout, that will be awesome.
Assistant trainers: I may need assistant trainers to support me in offering the different proposed trainings here and in my other affiliated sites (e.g. article writing training, blogging training and internet marketing training among others). With an increase in the number of trainers, we'll be able to better support new freelancers. More trainers will also make it possible to scale up without a ceiling.
Writers: I may need guys to write content for me here or on my other sites. I may also need direct response copywriters for some landing pages, emails and social media posts.
Copyeditors: These will help ensure all messages are delivered in the best ways possible. And of course ensure that there is no typo in any of our content.
Graphic designers: We may use lots of charts, infographics etc. in future posts and may need guys to do the designs.
Transcribers and captioners: We may introduce podcasts and videos that may need transcripts and captions, so will need guys who can do a great job in these.
Trainers: We may need guys who can conduct online training in other freelance skills that I'm not specialized in. For example, I know for sure that the demand for virtual assistants will heavily increase worldwide so if you can train in that, let me know. We may one day have a training hub here offering all sorts of online trainings.
Video editors: For possible future vlogs and video trainings.
Software developers: Nowadays there's software for almost everything. Maybe we can figure out and create one that can dominate the local and regional market.
Anything else: If you feel you can be of some use to FreelancerKenya, go ahead and pitch to me your idea.
Once again, I'm not hiring for these right away and that's why I've not indicated any payment rates. But if you'd one day want to work for us (or use our networks to train on something, go ahead and send your application (plus relevant samples or your portfolio) to me at [email protected].
Make sure you apply through the email address above and indicate your rates. I'll keep all applications on file and contact successful applicants when opportunities come up.
What do you think?
Over to you. What do you think of the proposed changes above? Are we missing anything? What do you think we are still not doing as Kenyans online? Let this conversation continue on the comments.