Meet Martha Ngaruye, an unstoppable new freelance writer from Uganda.
She just joined my training last month and she's now already earning $400+ weekly from a long-term client. Note that she's not even through with the training yet. What's more? She only sent 8 proposals and landed 3 jobs from them.
How did she do it?
Check out this interview I just did with her. Don't forget to leave a comment to let us know what you think.
Interview with Martha Ngaruye, a successful new freelance writer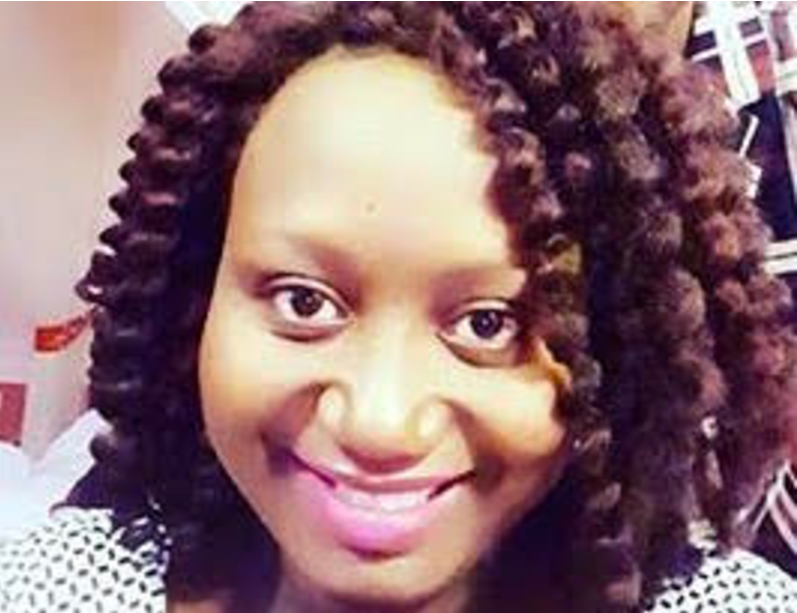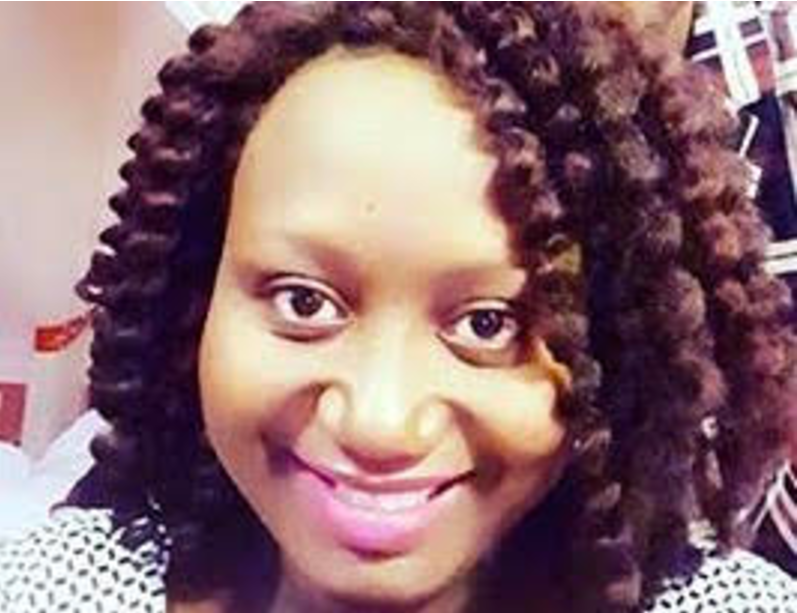 How was your life before you got into online writing?
I was self employed, dealing in the sale of virgin human hair extensions, bags, shoes and clothes for women and babies. I sold any fashionable item I could get my hands on at a discounted rate (I still do this by the way).
I have been operating this online. I buy stock from UK and US online stores then sell via social media platforms like Facebook, Instagram and WhatsApp.
After giving birth to my beautiful daughter last year in December, my life changed. I was not able to deliver to clients. Generally, I had less time to run my online boutique business.
I found myself home 24/7 taking care of my baby. I am strongly against hiring nannies, so I had to do it all myself.
Describe your challenges and what eventually led you to become a writer?
Some of the challenges I faced include:
Clients who would buy my boutique items on credit and take ages to pay or never pay at all
High costs of running an online boutique. These included transport, airtime, data and shipping costs among others. As much as the profits were good, it would take long to sell everything and break even.
No office job. I graduted in 2014 with a Bachelors of Business Computing at Makerere University Business School (Uganda). But, my dear, getting regular jobs was and still is very hard. I cannot count the number of times I have applied for them in vain.
Earlier this year, I met a Kenyan gentleman who was kind enough to tell me about the online writing business. He told me his wife was doing it, so he arranged for us to link up.
That was the turning point in my career life. I met the lady, Mercy. She was so humble and patient.
I went with my baby to meet her :). You know how babies can be a handful – crying and throwing tantrums every second – but she warmly welcomed us to her home.
She taught me the basics of freelance writing and showed me some sites like iWriter. Unfortunately she had to go back to Kenya to see her family, so I didn't get another chance to sit down with her for training.
After that day, I hardly slept. Day and night I was always on my phone searching for online jobs in vain. I signed up to iWriter but I stopped at that. I have never done any work there.
Most clients in iWriter put me off. For example you find a job post, take your time to read it and bam! At the end of the job post you read something like "DONT WRITE THIS – ONLY MY FAVORITE WRITER SHOULD WRITE). Really?
Then I joined ClixSense. Here you click on adverts to get paid $0.05cents. You can imagine how many adverts I had to click on just to get just $1. Martha has seen crazy days! haha ????????
It was during my usual searches on Google that I found your blog, FreelancerKenya. I think at that time I was looking for online jobs in East africa. The information I found on your blog was so insightful.
I stalked you in Facebook ???? and joined your groups. I first joined your free online course and later the paid training. The rest is history.
400 dollars per week is impressive for a beginner. How exactly did you land that client? Feel free to tell us more about the job.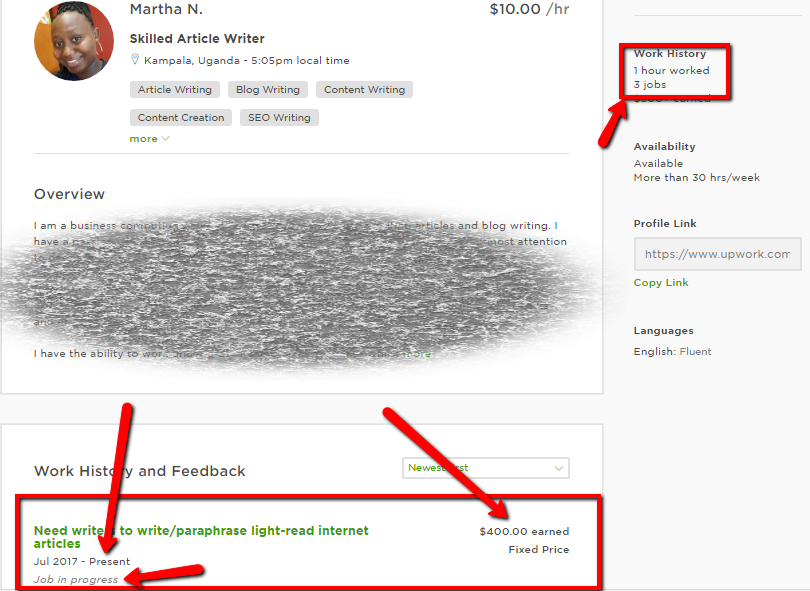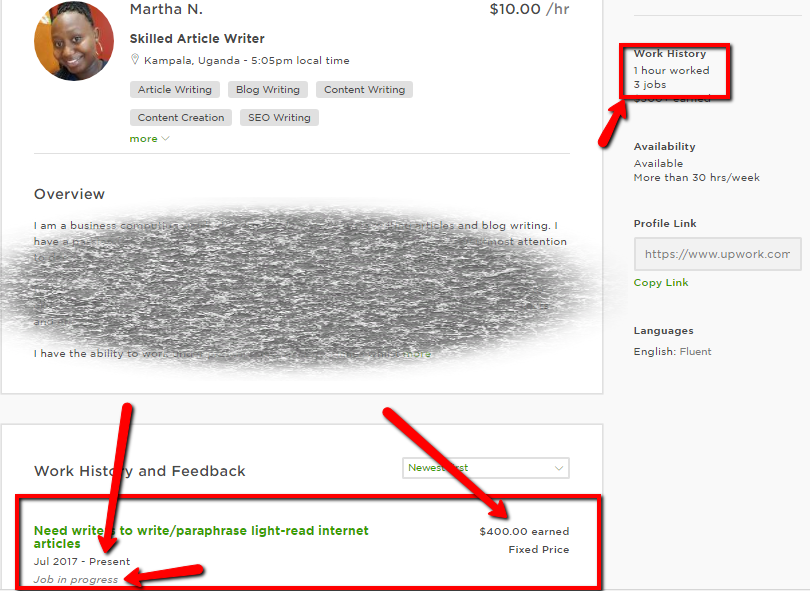 During the first week of the training, I signed up to Upwork and sent 5 proposals.
I was scared of sending proposals because I had read about how Upwork closes accounts of freelancers who apply for so many jobs without getting hired. I got help from your team to set up a great profile and understand how Upwork proposals work.
The first job I got earned me $4. This was a great achievement. At least someone noticed me and was impressed by my proposal. This encouraged me to apply for more jobs.
After 3 more proposals I finally landed on a second client. She sent me 2 articles to work on as a sample. Guess what? I nailed them and she paid me $10 on the spot, which I did not expect.
She sent the samples to her team and they loved my work. That night I won myself a contract to deliver weekly work that would earn me $400. To top it up, I can earn more than $400 if I deliver more work. So my pay is up to me. The more I work, the more I earn.
This was a dream come true. I give God the glory for his endless blessings.
What Upwork hacks would you want to share with new writers?
Your profile should be professional, aim for at least 95%. Use a presentable profile picture, set a reasonable hourly rate, such as $10 per hour for newbies. There are many clients who are looking for freelancers with low/medium rates thus you should start small to take advantage of them. Steadily increase your rate as you gain more experience.
Create a new, unique proposal for each job post. It should always be in line with the job description. Do not copy and paste, that's a bad mistake. Take time to read the job post so that you don't miss any important information. Keep that in mind when applying.
Make use of filters. You can type your country under search. Sometimes they post jobs for freelancers in a specific country, so competition is not tight. In such jobs, you have a 90% chance that your proposal will be picked up.
What's your opinion on the Complete Freelance Writing Course?
This course is the best I've ever had!
I remember when I first joined your mailing list. I wanted to join your training but I kept postponing it.
Until that day when you sent that straight-shooting email on " how to cure the newbie syndrome". I decided to join immediately. Walter, you were so happy to train me despite the fact that I'm not Kenyan.
I get prompt responses on all my (very) many questions. The course has incredibly useful information and it's not rocket science. You just have to follow instructions, which are clear and straightforward.
The training uses experts from PenStars.com to assess content. What do you think about PenStars?
PenStars is awesome. Without it, in my mind I would still be a newbie.
I learnt so much from it in just one week. I acquired writing skills from the training and I was able to write my first article, which was later given a great score (80%) by the team at PenStars after 3 revisions.
I now use this as my sample article when applying for writing jobs.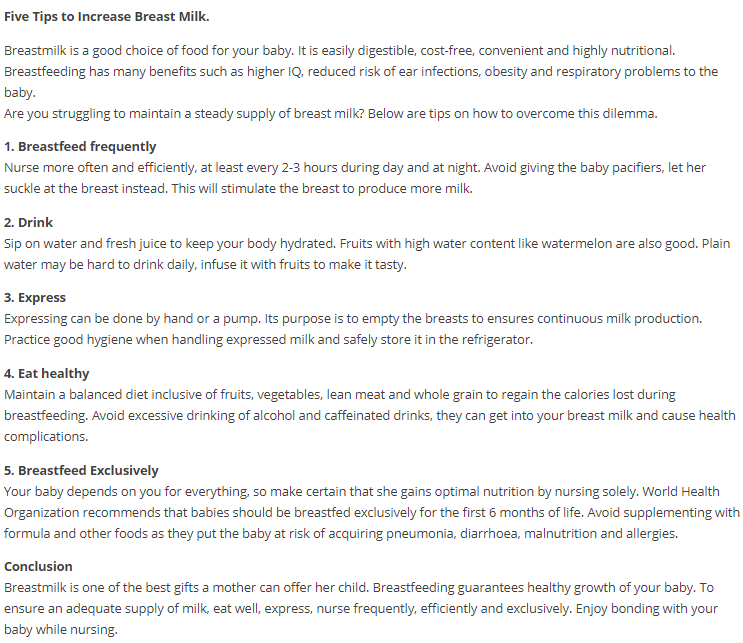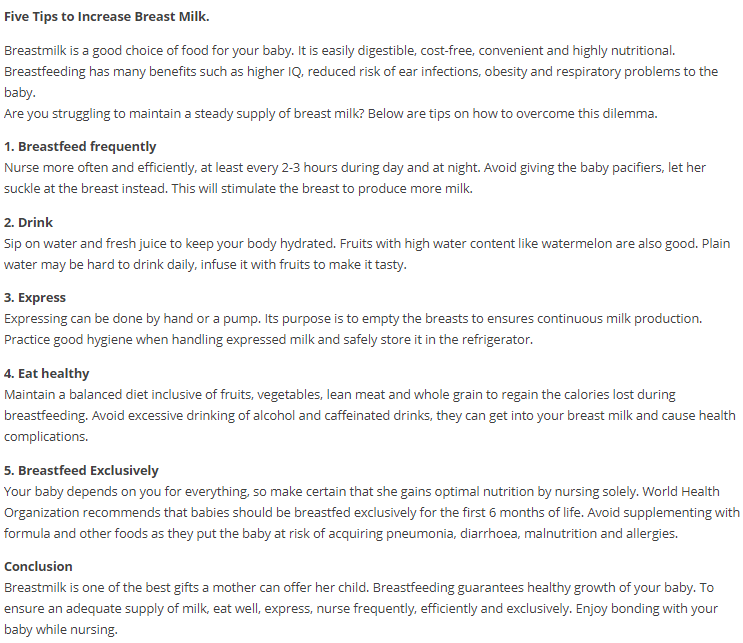 How has your life changed after this training?
I honestly can not say I am the same person I was before the training. I have learnt so much and I'm still learning. In fact, I'm just 55% into the training.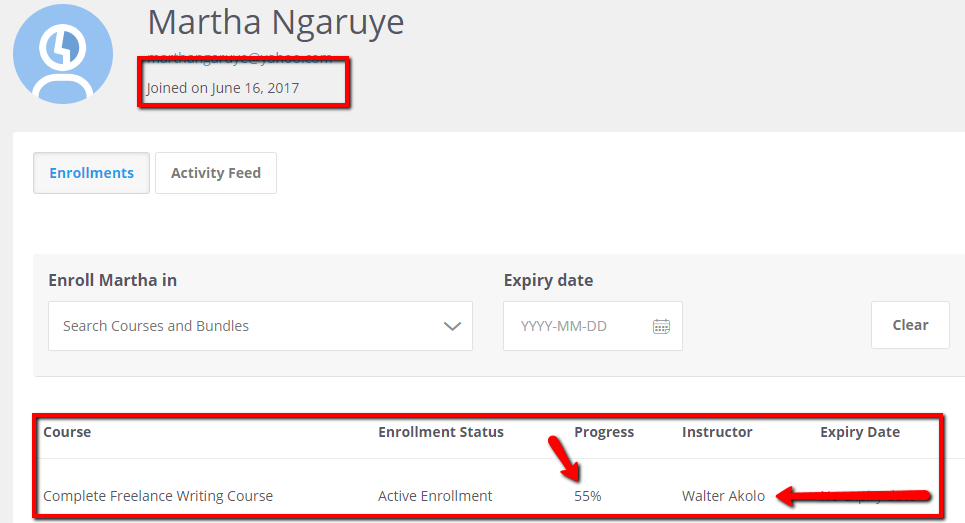 Without the training, I would still be on my phone looking for online jobs. I can't even believe that I'm now earning $400+ per week working from home.
Any final advice to new writers?
Have confidence in yourself. Research as much as possible about freelancing and writing. Follow people who have been in the field for sometime and have experience like Walter Akolo, Bamidele Onibalusi, Danny Margulies, Jorden Roper and Mathew Woodward among others.
Do not give up or get discouraged. The freelancing world has limitless opportunities, you just have to look in the right direction.
Great interview Martha. I'm so proud of you. This is such a great start. I have no doubt that you'll go far as a writer. Keep going.
What have you learnt from Martha?