Access proven freelancing tips
Make Money as A Freelance Writer
Get free tips from a certified copywriter, trainer, and writing mentor. Sign up below to get my FREE mini-course for writers.
FREE Mini-Course for Writers
Courses Offered at FreelancerKenya
Besides the helpful tips and tricks in our informative articles published on our website, FreelancerKenya is well known for offering two premium courses for those interested in becoming full time freelance article writers.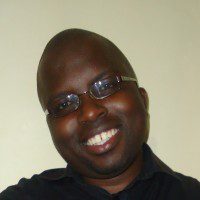 Hey, I'm Walter!
I'm passionate about helping people like you start making money online as a freelance writer. If you want to learn how to get writing clients and scale your writing business, you are now in the right place.
Getting into the freelance writing can be overwhelming, I get it! That's why I'm here to help you get started on your own journey.
Go Social
Connect with other freelance writers and learn more about scaling your business.