Every new freelancer dreams of one day getting to a level where they earn more with less hustle.
Imagine a life where you don't have to keep creating profiles, sending proposals, doing multiple pitches a day, and responding to numerous ads on job boards and social media job groups.
Not because of laziness, but because you're getting a ton of referrals coming your way.
Better still, imagine getting to that level while using the latest technology, best tools, and top-notch resources to deliver nothing but pure gold.
In such a world, you'll be busy delivering work to your existing pool of clients and earning more and more as time goes by.
Many people don't get here, but that doesn't mean you can't. One thing you can heavily use to get you here is referrals. And this guide has all you need. Let's roll!
Getting client referrals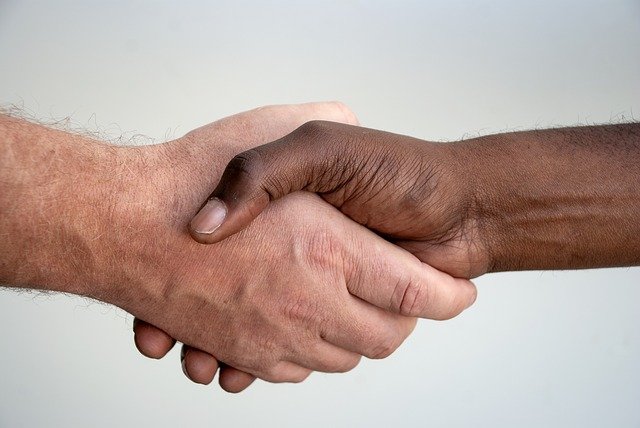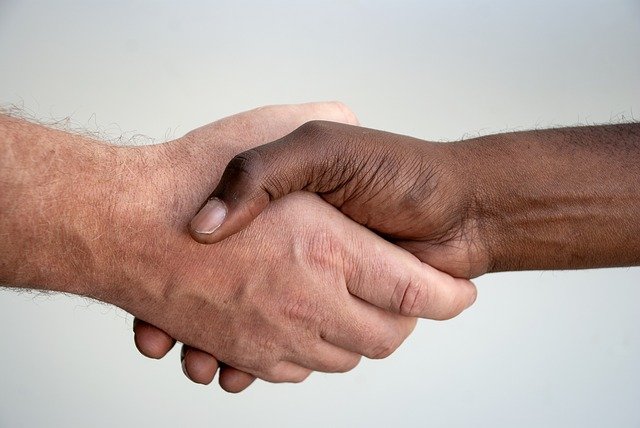 You need to be getting valuable clients regularly. It starts with that first client. As more clients trickle in, you get pickier and choose those who give you the best experience.
Since you're a freelancer, you don't want to only have one client. If that client goes, you'll go back to zero. You also don't want to be comfortable having a single client bringing in more than 50% of your income.
You want to keep having a balance of new clients and older valuable clients. The focus is on value.
To get client referrals, here's what you can do.
Networking with friends
You may not have so many freelancing friends as a beginner. But the good thing is you can make new friends.
How?
The easiest way is to join online freelancing Facebook groups and be active and useful. Share tips, respond to comments, ask questions, etc. People will start to notice you, and some will become your friends.
You can also join LinkedIn and connect with people in your field. Connecting is more than just a simple connection request. Post useful content, share relevant links, and respond to their posts. Some people will start warming up once you do that.
There are many other ways to make new networking for freelancer friends, such as Reddit, forums, vlogging, and blogging. These may attract people to you, some of whom will become deep and meaningful professional connections.
Good freelancer friends can refer you to some of the best clients ever.
I have a friend who we connected with in 2012 through my blog comments. She commented in almost all my blog posts, subscribed to my mailing list, and bought my stuff. Later, we started referring clients to each other.
It's been 10 years now and we're still helping each other to get clients, resources, tips, and tools among others.
Using systems like Upwork
When you hear the name "Upwork", what comes to your mind?
Probably you consider it the biggest marketplace for freelancers.
Or the best freelancing website.
There's something else about Upwork that most gurus don't tell you. It's also one of the world's biggest networking platforms for freelancers.
And that's why some of us keep standing by it, even when others try to trash it online. It's now being celebrated in bigger blogs like SmartBlogger and The Write Life. There was a time when sites like Upwork would never be even remotely mentioned in such blogs.
How can you benefit from Upwork referrals? Here are some pointers:
Get talent badges: Whenever you're hired, make sure you deliver pure gold. Upwork's system will start noticing you and awarding you with different talent badges such as Rising Talent, Top Rated, Top Rated Plus, and Expert-Vetted.
Send awesome proposals: When you send a proposal, Upwork actually recommends the best matches to the potential client. You're more likely to be referred as a best match if you have these talent badges.
Receive amazing job invites: As you stay active on Upwork, you may receive job invites directly from clients. Even better, you can get a referral from Upwork itself, for example when there's a highly valuable client who's looking for freelancers. Imagine a big site as Upwork singling you out as a potential match to work for a million-dollar company.
Get referrals from your networks: Upwork has a Freelancer Referral system. If a freelancer gets a job invite and they're not available, they can decline then select the option to refer another freelancer. If you're well-known as an expert, they can refer YOU using that option.
Benefit from teams within teams: Some Upwork clients have teams. You may be their writer, but they have a web designer in the team. The web designer may find your work exceptional and choose to hire you on Upwork separately so that you can create content for their other clients' sites.
Feel the power of immense social proof: If you're an expert Upworker, you'll have a well-decorated profile. When a client lands in your profile, they'll see things like 100% job success rate, Top Rated Plus, $80k earned, 400 hours worked, lots of 5-star reviews, etc. Such a display makes it easier for you to convince clients both in and out of Upwork to hire you.
Clients referring you to other clients
This is so sweet. You do great work for one client and they decide to refer you to all their friends. For example, if you're a writer like me, the client keeps telling their friends to hit you up whenever they need writing work done.
What makes this a delicious way to get clients is this:
You don't have to bid. You don't have to create any profile. No need to pitch. Once the client tells their friends you're the best in what you do, they've already done most of the persuasion for you. Your newly referred client comes with their wallet at hand ready to get top-notch content from you.
Do all clients refer their friends? Does this come automatically? No, it doesn't. Like any other good thing, you have to work for it in many cases.
To benefit from client-to-client referrals, you can follow these steps:
When hired by a new client, deliver pure gold as always.
Work for the client for at least one month, making the sure you handle the client's task professionally.
See how the client's interactions are. This works great for clients who tend to be warm towards you and happy with what you produce.
Monitor the workload. This may work better if the client doesn't have excess workload.
Pounce by asking for referrals after you've worked with the client for a month, and you've ascertained their workload is below your minimum output. I'll show you exactly how shortly.
Practice regularly and improve your skills so that your future clients get even better value.
You can also pounce when workload from a previously happy client reduces, or they complete their short-term project, so they no longer need your services.
Once you've followed this framework, you can pounce—ask them for referrals through a polite message like this:
Hi [Client Name],
It's been great working with you for the last one month [or whatever period you've worked together]. Our interaction has been phenomenal, and your professionalism is out of this world.
I've learned and grown so much and I'm happy to continue sending [whatever task you've agreed weekly or at your agreed interval].
However, my weekly schedule is still wide open.
Is there anyone in your networks who needs my services? Please feel free to refer them to me.
Thank you so much,
[Your name]
Some will say yes, and some will say no. However, that little nudge makes a huge difference. Those who say yes will open a can of great opportunities for you.
Remember it's your quality that will open doors. If it's so good, some clients will refer their friends to you even without you asking.
Becoming an authority in your space
As you grow, you want to become an authority. You want to be so good that your name comes first to people's lips whenever they want work done, even if they've never worked with you before. This is such an exciting way to get clients.
Let me explain.
Let's say you're an expert freelance writer. And unlike the many who hide their talents under the bed, you choose to make it known everywhere.
Everything around you screams "expert freelance writer". That includes your social media bio, your Facebook groups, your profiles in places like Upwork, your blog, etc. When people google your name, they see the phrase "expert freelance writer" somewhere.
Human beings are very interesting people. Do you know what some will do? They'll keep referring you to others whenever people state that they're looking for expert freelance writers. After all, you're ranking everywhere in that space.
Not everyone gets here. It takes time and real effort. I've been blessed to be among those who have gotten to that level. If you look up "Walter Akolo" in google, you'll see lots of stuff to do with writing articles and training writers.
But I didn't just get there. And I'm definitely not where I'm supposed to be. I still have a lot of work to do. To get here, you should continuously create and optimize content on this space. What kind of content?
Profiles in great sites like Upwork
Posts on your Facebook timeline
Relevant Facebook bio
Optimized LinkedIn account that shows your expertise
Useful tips in Facebook groups
Blog posts in your blog and others
Articles on LinkedIn and Medium
Videos on YouTube
Content for your course
eBooks
Emails to your subscribers
Yes, as I stated above, you'll be screaming everywhere about your expertise. It will take a lot of effort when starting and creating a firm foundation. The content you've created will then keep working for you for years with less effort.
For example:
I keep getting clients from Upwork even without actively sending proposals (some come as job invites or referrals). The effort I put here was to totally optimize my Upwork profile.
My blog keeps earning, even when I don't post much. For example, I wrote only one article in 2021! I kept optimizing my blog when starting.
I keep reusing and repurposing email and social media content, such that the same message can keep earning over and over.
Some of my content includes phrases like "refer your friends and family". So, when people come across it, they promote me to their networks.
I'm not the biggest authority. Actually, I still have a long way to go. However, working hard to be well-known in my space has really helped me. It will help you too, big-time.
There's one thing that many people don't consider:
You don't have to only be referred to clients. You can be referred to many other things as well. These will then help you to give out better quality and have a better freelancing life overall. Ignoring this may be bad for your freelancing health. Let's talk about resources next.
Getting referrals to excellent resources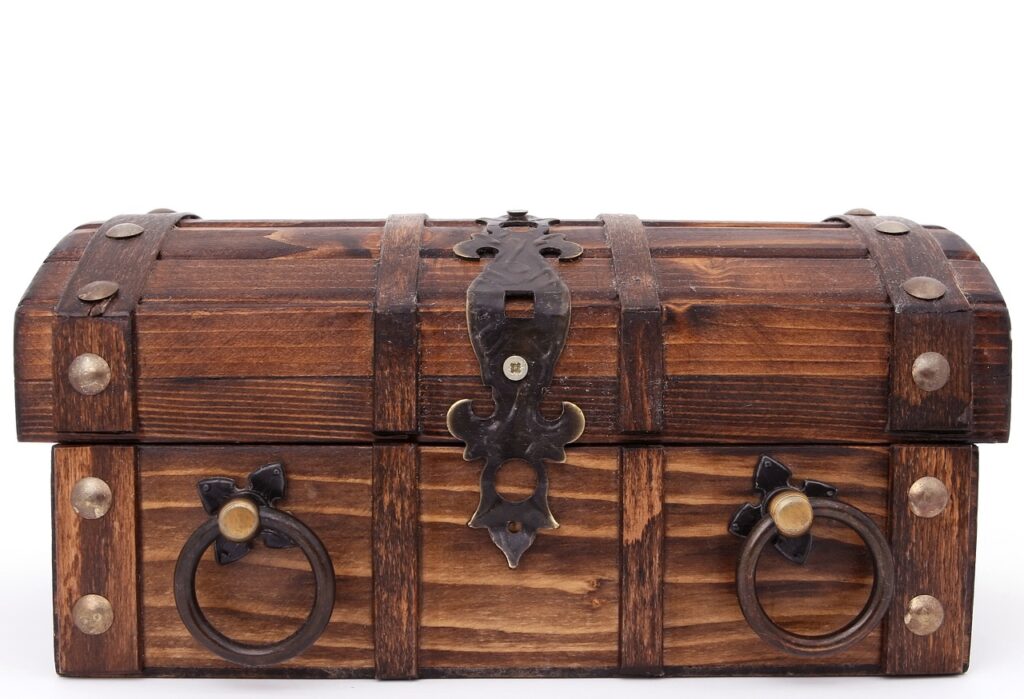 Smart freelancers know that it's not just about getting paid. You only get paid for the value you give. And to be more valuable each month, you need excellent resources that will help you do things better, faster, and more cost-effectively.
A freelance with powerful resources can produce way more than you ever humanly can.
For example, you may be manually doing things like scheduling blog posts, sending emails, doing social media posts, etc. However, someone else has already automated these things, so they keep going every day with zero input on their part, while you struggle trying to remember what do and when.
Here's how you can benefit from referrals to useful resources.
Networking or referrals to powerful courses
You get what's in your mentor. One of the best ways to learn anything is by taking a course first. Here, you learn from someone who's been there. That way, you take advantage of all their secrets. And you don't make the mistakes they did when starting.
Taking a good course and implementing what's in it will put you way ahead of your competitors. You'll no longer be a confused beginner or a stagnant veteran. You'll know exactly what to do to go to the next level. You'll literally have action steps that will move you from point A to Z.
But how do you know which course is the best right now?
Yes, you can do a Google search or look through course sites like Udemy and Skillshare.
Or you can take a faster approach and ask a successful person a simple question: "What's the most useful course you've taken to boost your career?"
Let them refer you to their favorite course or courses. They'll then tell you exactly what to expect when you take the course. The good ones will also insist that you must implement what's in the course to succeed.
If you're stuck as to what courses you should do, why not start with mine? I offer these two valuable courses:
See? Walter is your friend ????. He's already referred you to two valuable resources! Join any of them now for outstanding tips and mentorship.
Helpful tool for referrals and networking
These are there to make work easier. To increase your efficiency, you need good tools.
If you're an absolute beginner, then you can start with just access to any form of a computer and internet. And you can do well with just MS Word and a browser inside that computer. Some people start with smartphones, but that can be really hard, so a computer is highly recommended.
As you grow, you need more tools to push you to the next level. And that's where referrals come in. Your networks will tell you about tools that can do things you never even thought existed.
I love to see how some of my friends quickly let me know when a tool comes out. Some of them blow my mind away and change my career. Here are some of the tools I use (or have used) and can recommend to you as you grow:
Once again, if you're completely new to online work, you don't have to keep installing and learning to use a ton of tools. Start with the minimum and keep adding as necessary.
Referrals to excellent freebies
I keep telling today's freelancers that they're living at such an amazing time. There's so much you can get for free. Way much more than what was there when I started working online in 2011.
But how do you know what's useful? Once again, you get referrals from those who are doing great.
As you continue connecting with others, be proactive and share with them whenever you get something valuable being offered for free. On the other hand, ask them to share any useful free resources as well, such as:
Free ebooks
Free courses
Free mini-courses
Free software
Excellent deals that come with wonderful freebies
For example, I keep offering an absolute free mini-course for writers. If you're not receiving my free emails, sign up here. Share this blog post with your friends as well so that they can subscribe, too.
Getting referrals about opportunities
There's always an opportunity. The sad thing is that you don't always get to know about it.
How beautiful are the feet of those who share with you information about exciting opportunities. Those are such golden referrals.
Here are some ways to take advantage of opportunity referrals.
Money making opportunities
There are many ways to make money online. We mostly confine ourselves to just one or two. If you ask someone what they do, they can easily tell you things like:
"I'm a writer."
"I'm a transcriber."
"I'm a YouTuber."
Some end up living in these self-created cocoons for even a decade.
However, with a good network, you can keep referring each other to other money making opportunities.
Allow me to use my example again.
I started out as an article writer. However, through research, courses, and referrals, I ended up learning about many other ways to earn online, such as:
Blogging
Affiliate marketing
Training
Search engine marketing
Social media marketing
Product creation and sales
I also do so many other unannounced things when I get an opportunity.
Money saving opportunities
I've interacted with so many freelancers and there's one thing that comes out clearly. Many people do not save money.
If you were employed out there, you'd be told about things like insurances, SACCOs, unit trusts, NHIF, treasury bills, and so on. In fact, some employers organize workshops so that you can be taught these things.
But in freelancing, many of us work by ourselves in our bedrooms. We learn things the hard way whenever challenges arise.
However, when you network with solid freelancers, you can ask them to refer you to any money saving opportunities they've heard of. Veterans will help you avoid many pitfalls that other freelancers face.
Saving here does not just mean taking money and putting it in an institution. It also means getting more affordable resources, paying less transaction fees, looking for better currency conversion rates, etc. In short, anything that helps you retain an extra coin.
Money multiplication opportunities
Remember you don't just need to save money.
If you save money from January to December then consume it all in parties, events, and clothes, it's such a waste.
You should always aim to multiply some of that cash.
How? By investing it in appropriate places, such as real estate or creating a business.
You can read good personal finance books or research for more on such. Or you can simply ask other people what they do to make the best use of their savings.
Using referrals to make money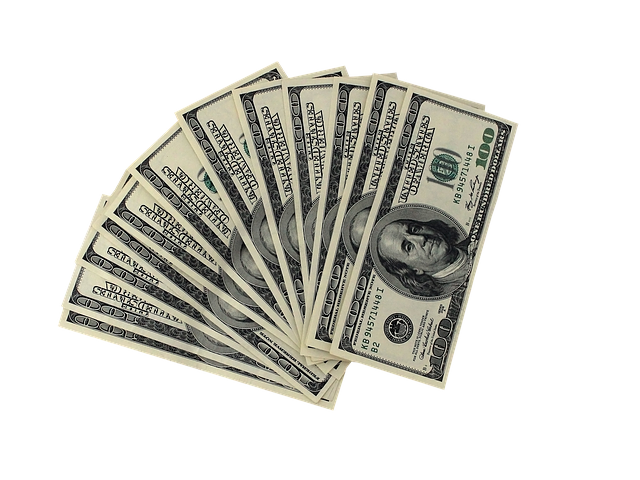 So far, you've learned about how people can refer you to something or someone, and you get some form of benefit.
Great news!
You can also refer others to things and actually make money from it. In fact, one of the methods we talk about below is the source of income for many rich freelancers out there. Let's go.
Affiliate marketing
This is where you're paid when someone clicks on your affiliate link or uses your coupon code to purchase a product.
For example, some of the links in this very post are affiliate links. If you purchase a product through those links, I'll earn a commission. That helps me to continue giving you epic content. And good thing is I'm recommending you to things I use and love.
You can do the same. So many products you use have affiliate offers. Share these to the right audience and you can start receiving affiliate income. These includes things like:
Web hosts
Email marketing software
Online payment platforms
Customer support software
The list is endless. You can learn more about affiliate marketing and start getting paid to refer people to products and services. Note that affiliate marketing is the method that many rich freelancers and internet marketers use to make money.
Finder's fee
This is not as common as the rest, but if you keep your eyes open, you may notice it. Some people looking for freelancers say something like, "If you refer the right candidate and we hire them, we'll give you $100 finder's fee."
In case you come across such a post in groups, job boards, emails, or career pages, give it a shot. You may end up earning something.
Additionally, you can keep referring people to relevant service providers without strings attached. Some service providers may be overwhelmed with your support and gift you some cash.
I'm speaking from experience. I've referred people to laptop sellers, trainers, and other service providers expecting nothing in return. And some of these people have come back to thank me with cash.
Bonuses and tips
Have you ever received a bonus or tip from a client for work well done?
Well, you can also get such if you give them useful referrals. For example, if your client is struggling to get people to help them with their website, refer them to an outstanding web designer. If they're looking for a writer and they pay well, refer them to me ????????????
Some clients may give you bonuses, tips, or even a raise for going extra for them.
You're awesome! Take advantage of referrals to increase your income and authority
Referrals rock. They get you in front of people who are eager to take up your services. They help you grow your reach and network. You end up getting better testimonials, more five-star reviews, and an easier time freelancing.
Polish your skills and use the methods here to get as many referrals as possible. And don't be selfish. Refer your friends to useful people, products, and services as well.
Start by sharing this post and subscribing below if you're not yet getting my free emails. What do you think about referrals? How have they helped you in your career so far? Let's talk more on the comments.