Ajira Digital and the Future of Online Jobs in Kenya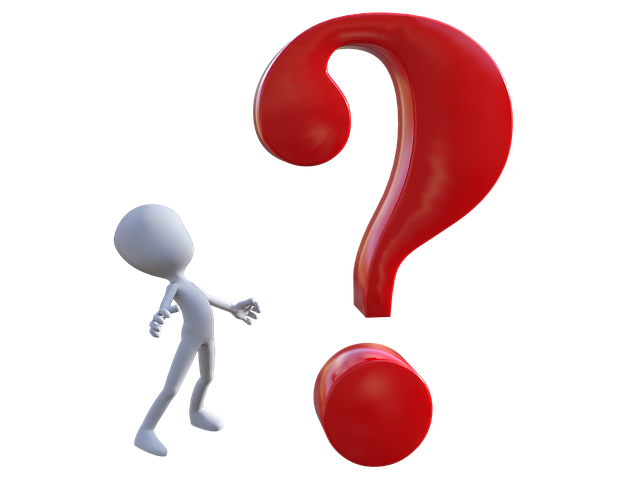 On 24th November, 2016, the government launched a new site, Ajira Digital. This site aims to increase the awareness of online jobs to Kenyan youth. Below are the current objectives on the site:

Immediately after creation, it has caused quite a tsunami online, eliciting very sharp reactions from many in different online circles. Most of the people are really worried. In fact, most of the comments I've read are totally negative, with some people even pushing for the site to be pulled down.
Many have told me that freelancers were just fine without the government, there is no need for them to come in now.
But, what exactly is this? Is it sustainable? Is there anything new that they're providing that's not already there?
Is Ajira Digital another BIG scam?
In most countries, when the government taps into something they were previously hands off about, people immediately think it's a big scam in the making. We've seen a lot of terrible government scams to the extent that some people believe that anything the government touches dies.
Is this the case here?
I have absolutely no idea. I really hope it's not though. I love speaking on facts, especially when it comes to negatively labelling something.
The main fact we have at the moment is that Ajira Digital is here, and it may have an impact on the future of online jobs in Kenya.
What is the big problem, then?
In my opinion, the initiative aims to produce a colossal workforce of Kenyan online professionals, 1 million new workers to be precise. However, they're not providing solutions on how they'll provide enough jobs to absorb the 1 million new guys. This means they'll train and provide tools to a workforce that will come in and drain the few existing jobs.
I talk more about this further along in the article.
Where we've come from
We cannot make future projections without looking at where online workers have come from. I started doing online jobs in April 2011, thus the observations below are for the period between 2011 and 2016. Here's what we're looking at:
Online jobs that used to pay $1-2 in 2011 are now paying $5 and above.
There are way more people earning online in 2016 when compared to 2011. This is due to the heavy awareness created by online freelancers in blogs and social media platforms.
People used to earn Sh. 30-50k in 2014 but many are now starting to cross the Sh. 100k barrier.
In 2011 there were very few trainers. Very few people were sharing information on how they did their online jobs. Right now there are lots of blogs and social media groups where people freely share information. There are many people who are offering training, whether paid or free.
Back then the emphasis was mostly on writers. But now we also have transcribers, graphic designers, web designers, virtual assistants and other online workers coming out strongly.
There have been many ups and downs but I can confidently say that we were doing fine. Online work was and is indeed moving in the right direction. With Ajira in the picture, a few things are bound to happen as we'll see below.
Before that, let's do a quick situation check.
The situation on the ground
Due to cut-throat competition and an influx of online workers from all over the world, there has been a paradigm shift in the way things are done online. Below are some things that have recently happened in freelancing sites.
Upwork, the current best freelancer's marketplace created a bot that automatically rejects most applications from freelancers of different countries, Kenya included. Try it. Apply now, create the best Upwork profile and see the message you'll receive.
iWriter once banned Kenya but we fought for it to come back. However, they introduced some checks and filters. They now permanently ban poorly rated writers. If your rating is 3/5 after 5 reviews, 3.2/5 after 10 reviews or 3.4/5 after 20 reviews, your account gets banned.
Some sites have had to create application windows. They briefly open up for applications then close to avoid an influx of freelancers.
Some freelancers have experienced a sharp decrease in the flow of jobs in certain sites.
While it was possible for people to earn their entire income from just one site, nowadays most people have to combine different work sites to make a living.
Freelancer is fast losing its reputation. Most people now believe it's full of scammers and also has lots of unnecessary fees. Most clients there pay really low. Some Kenyan freelancers still love the site, though. Others now use it to outsource freelance work, not to get jobs.
Despite the fact that people are generally earning more now than they were 5 years ago, it is harder to penetrate the market than it was back then. The simple reasoning is that site owners want to reduce the inflow of poor quality workers. They want to try balance the worker to client ratio. They want their clients to be happy, therefore some measures taken end up favoring clients, and not freelancers.
Many trainers have emerged and they're doing a great job training people how to navigate through the different available work sources and still earn a decent living. They charge a fee for the trainings but this helps develop a qualified workforce, which is good for the country.
Is the Ajira Digital goal of creating one million online workers in a year realistic?
We've already seen that there are too many workers online so sites are looking for measures to cut down.
What will these sites do with an additional 1 million Kenyans?
Let's do a quick analysis.
One of the sites mentioned in Ajira's "Find Work" page is iWriter. So what will happen with iWriter if, say, 200 thousand Kenyans join it?
First of all, the site is already experiencing extremely low workflow. New writers there have to wait till late in the night to get an article to write. It was easy to make $200 a week there a few years ago. But now a new writer would be lucky to make even $50 a week in iWriter.
Introduce 200k more guys and the situation changes.
It would be even worse if 100k of these were delivering bad quality work, right? I mean, if I was a site owner there, would I want to get 100k more bad writers?
Yes, the system automatically bans bad writers, but what about those clients who receive those bad jobs? Won't they want to get content elsewhere and not in iWriter? Definitely when Brad Callen, the iWriter owner, sees a mass exit of clients, he will want to do something to reduce the inflow of writers.
Now, let's assume the 200k writers are all really good, which is unrealistic, but let's just run with it. The site is already drained as it is, therefore if these perfect writers get in, they'll totally suck all the jobs out of the site in minutes. You'd be lucky to land on a single article in a week.
The same scenario will play out somehow on different sites, leading to the different impacts I mention below. But first, let's check out the pros and cons.
Pros of Ajira
Increased awareness of digital jobs in Kenya
People who would not have otherwise afforded paid training will have access to free training and mentorship
Possible provision of tools of trade such as easy access to computers and internet for the disadvantaged.
The admin seems to be listening to some advice. They've kept editing the site regularly since its creation to weed out possible bugs. This was after a few complaints on social media.
The fact that it will give rise to increased competition, thought leaders and entrepreneurs may come out with splendid online solutions.
Cons of Ajira
It may bring in what I call the reverse-quail effect. For those of you who don't know, many Kenyans lost a lot of money a few years ago on a hyped quail business. This was a business idea that created so many producers of quail eggs, but no consumers, thus it all crumbled. In the Ajira case, we'll have too many workers but no jobs, thus shooting down the price of business and possibly messing up for existing struggling online workers.
There seems to be nothing new being put on the table, other than links to a few sites that existing online workers already know.
The goal of creating one million jobs is unrealistic if they use their current model. This is because these 1 million guys will need access to computers and internet, which are still very expensive to low income earners. Some parts of Kenya still don't even have electricity, let alone high speed internet connectivity. The 1 million will also need daily jobs to sustain themselves. We've already discussed about the current job situation.
The term "creation of jobs" is misused here. People are simply being directed to sites that may or may not give the perceived results.
After many young Kenyans join all these sites and don't get the intended results, there are high chances that they'll just quit online work. Soon after this, Ajira Digital will become an obsolete and forgotten site.
As much as we want to think that this is not a scandal in the making, people are usually very afraid of rushed projects that come just before elections, therefore many may not take it seriously.
Projected impact
My hope is that the government will either fix Ajira Digital or just pull it down. Assuming it will remain the way it is, below are some of the projected impacts.
Many young people will rush to Ajira to look for online jobs with a dream of finally making it and earning a decent living. They'll be directed to legitimate online job sites and bring in stiff competition to existing freelancers there.
The fact that some people will not earn as well as they think will lead to an increase in depression and hopelessness among youth, which is dangerous to a society.
Online freelancers may start being mean with information, especially when they get new, untapped sources of income.
Some trainers may lose credibility since they may be bringing people into saturated work pools.
Highly reputable trainers may heavily increase training fees since they'll have to keep uncovering new methods of earning so that they do justice to their trainees.
Some websites may react to a sudden surge of inexperienced freelancers. They may create more stringent barriers to entry.
Increased competition without creation of new jobs may force guys to charge extremely low rates, therefore defeating the purpose of the whole thing.
Necessity breeds invention. Therefore people will be forced to come up with other online businesses and creations that can survive the heaviest storms. This can lead to some heavy breakthroughs that may actually create massive online tycoons earning millions or even billions in the next few years.
Success will be more and more individualized. People will have to "dump" online work sites and go look for work themselves through pitching, blogging or use of online job boards. These may be the people who will earn extremely well.
There will be more focus on building online businesses instead of just looking for online jobs.
Recommendations for freelancers
Ajira is here and if it's heavily marketed, the projections above may come to pass. You need to take personal responsibility to stand out from the crowd and still command high rates. Below are my recommendations:
Diversify and learn different skills. Look for areas that do not have so many people and capitalize on them.
If the government won't do it, let's do it. Let's focus on creating jobs instead of just waiting for others to create jobs for us. You can create jobs by sourcing for high paying clients and outsourcing work to freelancers, creating online solutions to Kenyan needs, doing internet marketing where you hire a team to take care of a huge web solution etc. Note that the owners of Facebook, Google and Amazon are some of the richest people in the world. Let's think outside the box and come up with our own big online enterprises.
Specialize in one niche or a few niches and becoming very good in what you do such that you're still sought after regardless of the heavy competition.
Strive to get your own private clients; be it from your blog, pitching or online job boards. This way you'll totally run the show and won't be affected by changes in online work sites.
Blog heavily in your niche with the keyword "outsource to Kenya" e.g. "outsource graphic design work to Kenya" or "outsource freelance writing to Kenya" etc.
Actually deliver superior quality work. Awesome work brings in more work and referrals.
Have very good work ethic. If we really want to be an outsourcing giant, clients need to heavily believe in us.
Start thinking of an online business that you can create. This can be an affiliate site, a site offering a specific service, an ecommerce site that sells items etc. Do lots of research and start building something today.
Recommendations for clients
As online business matures, we're getting lots of Kenyan clients who outsource online work to both Kenyan and international clients. I have done lots of work for Kenyan entrepreneurs and companies. These include writing work, online marketing, copyediting, ad creation etc. I have also hired Kenyans to help me out in different online jobs.
In fact, I've never seen as many Kenyan clients online as I've seen in 2016.
My recommendations are as follows:
Focus on outsourcing work to Kenyans instead of taking it outside
Do whatever you can to increase your flow of work so that you can take advantage of the influx of workers
Don't underpay freelancers since it's not just enough to create jobs, we need to also ensure freelancers are paid their worth
Recommendations for government
Change the whole focus of Ajira and properly rethink the whole thing
Don't put most of your energy creating workers, use most of it to actually create those jobs locally.
Don't focus on sending people to outside sites to get work, focus on helping them create thriving online businesses that will double as sources of income and sources of jobs. For example, if a Kenyan creates something that earns as much as Google, Amazon, Apple, Microsoft or eBay, that will create lots of high paying jobs for Kenyans.
Waive taxes for people who work online. They're already being charged 20% or more by online work sites and 1% or more by online payment processors. Also zero-rating taxes will encourage people to want to join in.
Increase the reach of fast internet.
Lower internet costs.
Lower the cost of computers.
Increase the reach of electricity and if possible do something to reduce the frequency of blackouts.
Infiltrate online business into the existing education platforms and change the education system to focus on entrepreneurship instead of just giving information. In short, create a society where people build businesses and do not just focus on getting employed.
Final word and the future of online jobs in Kenya
I believe that there may have been some good intentions in creating the Ajira initiative. However, it needs to be heavily improved. In fact, the government needs to rethink the whole thing.
We do not need 1 million workers joining a struggling pool. We need more jobs created that the 1 million workers will come to. We need smart online entrepreneurs who create huge online businesses that bring in lots of work. We can do it.
Is the future dark? No. If we managed to get this far without government involvement, we can still go even further regardless of the challenges we face. In fact, challenges just make us stronger. They make us think.
I project that by 2020 we'll have legitimate online billionaires in Kenya. Let's take charge of our success.
What do you think of Ajira? Feel free to leave your comment below. Whether you love it or not, kindly make sure you leave a respectful comment.