I Make $500 a Month Working Only 3 Hours A Day
Disclosure: Some of the links in this post are affiliate links. This means that, at zero cost to you, I will earn an affiliate commission if you click through the link and finalize a purchase.
One Charles Richards once stated something very profound:
Don't be fooled by the calendar. There are only as many days in the year as you make use of. One man gets only a week's value out of a year while another man gets a full year's value out of a week.
While most people may be wired differently in the way they physiologically handle stress and pressure, one thing's for sure: freelance writers must efficiently meet deadlines and deliver quality content.
Enough said.
I know the picture above is sufficient to give you a glimpse of what kind of person is talking to you. But, allow me to introduce myself.
My name is Bonnke Arunga, student of Bachelor of Medicine and Bachelor of Surgery with Information Technology (MBChB/IT) at Maseno University, Kenya.
I finished my training as a freelance writer on 30th April, 2018. It is barely 2 months since I started my training and my earnings are slightly above $1000 – working only 3 hours a day, every day.
To others, it may sound incredulous. Yet others may find it less thrilling. But…read on!
How it all started

My journey as a freelance writer started out of sheer curiosity. One day in November 2017, I was browsing the web for tips on how to earn money online.
Although I didn't really know what exactly to look for, I wanted a job that would balance well with my studies in medical school.
The search results were not very appealing but one of them stood out. It was Walters Akolo's landing page message in his blog:
I will help you build a profitable online business…I have also trained more than 2000 writers.
Well, this message was not exactly what I was looking for, but you can bet it is catchy and tempting. I immediately signed up on one of the interactive forms in his blog and started receiving updates from the free mini-course for freelance writers.
Though the updates were quite sincere, I had no idea of what online writing was. Eventually, procrastination took precedence and I lost interest.
What changed my mind will surprise you
It took me 5 months to finally make up my mind on online writing. On 16th March 2018, I was quite broke with no idea of where next to get money.
To my convenience, Walter didn't lose interest in sending email updates. One email message titled "FREE UP YOUR TIME" really set the pace for me.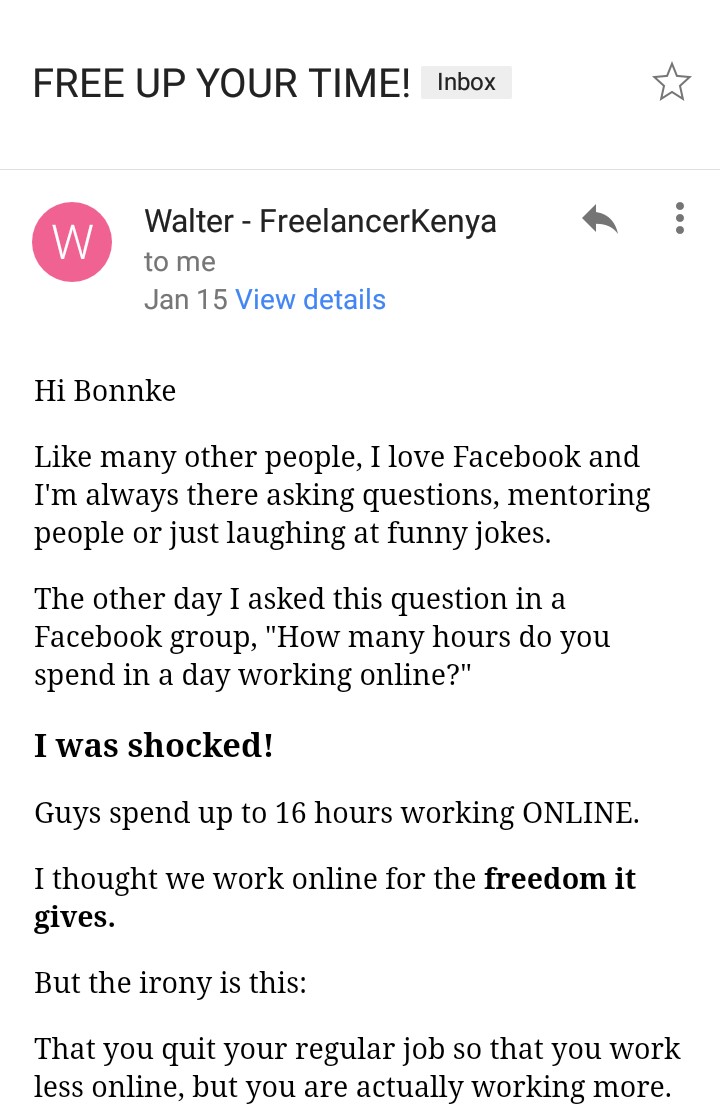 And it went on like this:
It had many other awesome tips.
I immediately realized that in writing you can be paid more for working less.
Unbelievable!
At this time, Walter's training fee had already shot up a little bit. He (Walter) had previously informed me in one of the emails that I could start earning as early as 2 weeks into the training. So I instantly paid for the training.
On 20th March, 2018 I was ready to start.
Into the training session
Life is full of pressure. Nevertheless, people find ways to earn a living irrespective of whatever vicissitudes that might come their way.
The reality of the matter is that some finite amount of resources such as time, willpower, energy and money restrain us. Freelancers should put this into account to prevent the feeling of self-pity and failure.
My day as a student is always fully occupied with attending long lectures, group discussions, doing assignments and personal studies. I barely have time for other activities during the day. With few free hours available, I really had to push myself beyond the limit.
The training was set to take one month but on my first day of training, I decided to forego a good night's sleep and read through the entire concepts. I wanted to start fast and finish quickly. One month was too long for me.
After getting a glimpse of what the training was all about, I decided to dedicate only 2 night hours for the training (between 11pm and 1am).
My first client (and my biggest mistake)
With so much to do and no time to do them, I focused mainly on how to get clients. I think this was my biggest mistake.
Here is how:
With no history of online writing or freelancer transactions, I secured my first direct client just one week into the training.
The good news is that he agreed to pay me $0.01 per word with a promise to complete transactions every week. Sadly, my first week didn't yield anything. He refused to pay me my hard earned money. And there I was, feeling sorry, angry and bored.
But I learnt a few lessons from that:
Focus first. Take action afterwards – In Walter's training, there is a lesson on how to avoid getting scammed, appropriately placed just before learning how to get clients.
Trust is highly priced – Don't expect it from cheap people – this experience made me shun all clients who are not trustworthy.
Success is in the detail – My mistake was going for clients before learning the rules of the game. I should have read the lessons seriatim instead of selecting topics prima facie.
Medicine has taught me that there is always a positive side of negative, and a negative side of positive.
I chose not to focus on the negative. Interestingly, my one week job for this client ensured that I had samples in multiple niches.
Upwork completely changed the game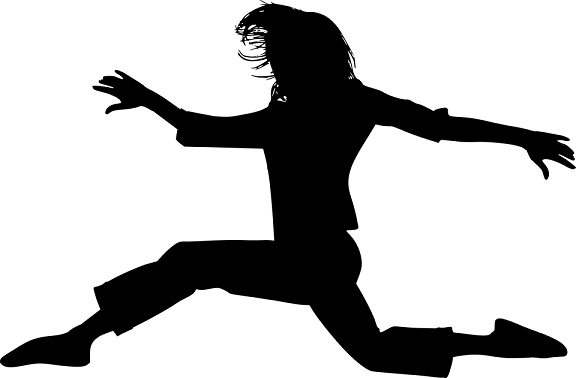 With no more zeal to pursue direct pitching, I opened an account with Upwork.
It seemed fate was dancing to my tune, or so you would say.
Within my first week in Upwork, I got 3 clients after sending 20 proposals for health related jobs only. They are currently my clients – specializing in health and wellness, medical and pet niches.
The secret was simple:
Select what you are good at – Being a medical student, I can confidently write any medical content. This was my selling point. You just need to convince the client that you know what he/she wants. See the response I got from one of my proposals.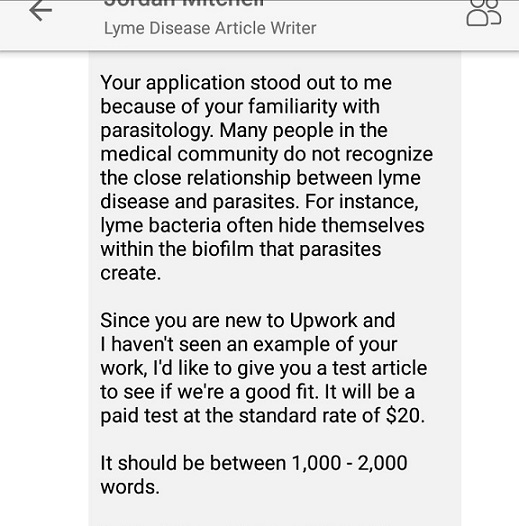 The sample was priced low, but the client loved my work and increased the payment.
Send many proposals to increase your chances of winning – Out of my 20 proposals, only 3 yielded a response.
Deliver what you promise – your content is what determines your pay in most cases. If you promise quality, you have no better option than to deliver quality.
Overcoming the newbie syndrome
Getting these clients really changed my writing career. I wasn't pitching for clients as a newbie anymore.
I immediately branded myself "an expert medical and pet writer."
Constant learning and the need for advancement makes me strive to be better each day.
How I earn $500 a month working part-time
The greatest challenge I face is that of balancing medical studies and freelance writing.
Theoretically, this course of action may seem somewhat overrated. But in the world of part-time freelance writing, theory and reality are mutually exclusive.
Thankfully, my clients provide steady flow of work with reasonable deadlines. My target is to make at least $140 every week which puts me slightly above $500 per month.
It all revolves around these principles:
Invest in your typing speed
To be a freelancer with a faster turnaround time, your speed will determine the amount of work you can handle in a day.
More words per minute mean you are making more money.
My typing speed is my surest weapon for handling so much work within a short time.
Set a target for yourself
For you to achieve your goals, you have to outline the amount of work you can handle each day and ensure that you achieve them.
You should also set a target for your earnings because it will prompt you to look for the right clients.
Avoid distractions
I have come to learn that phones are the most distractive gadgets of all. Keep yourself off of social media as you work.
Distractions eat into your typing speed and reduce your income.
Why you should go use the direct client approach
Pitching for clients is somewhat difficult. But nothing good comes easy. You can get direct clients from LinkedIn, Facebook or from Upwork.
Content mills will only reward you with earnings slightly above average. Sometimes even way below average.
If you want to build a legendary reputation and a charisma that surpasses all manner of online dominance, then cold-pitching should be your daily quest.
Over to you
You can always achieve what you want if you put the right foot forward and set your eyes on your goals.
There's always time to make a difference, and that time is now. Keep trying and never give up. People will be willing to give you recommendations. But these recommendations do not take into account that certain resources restrain us from achieving some goals.
Your first step is to understand yourself, specialize on what you do best, focus and make the best out of your abilities.
This way, you will overcome the challenges to becoming an online expert.
Consider getting trained by a professional. This can take you far in a short time.
My earnings may be low when compared to most writers, but I know a full time engagement on my part can yield greater results.