How to Withdraw from PayPal to Equity in 1 Day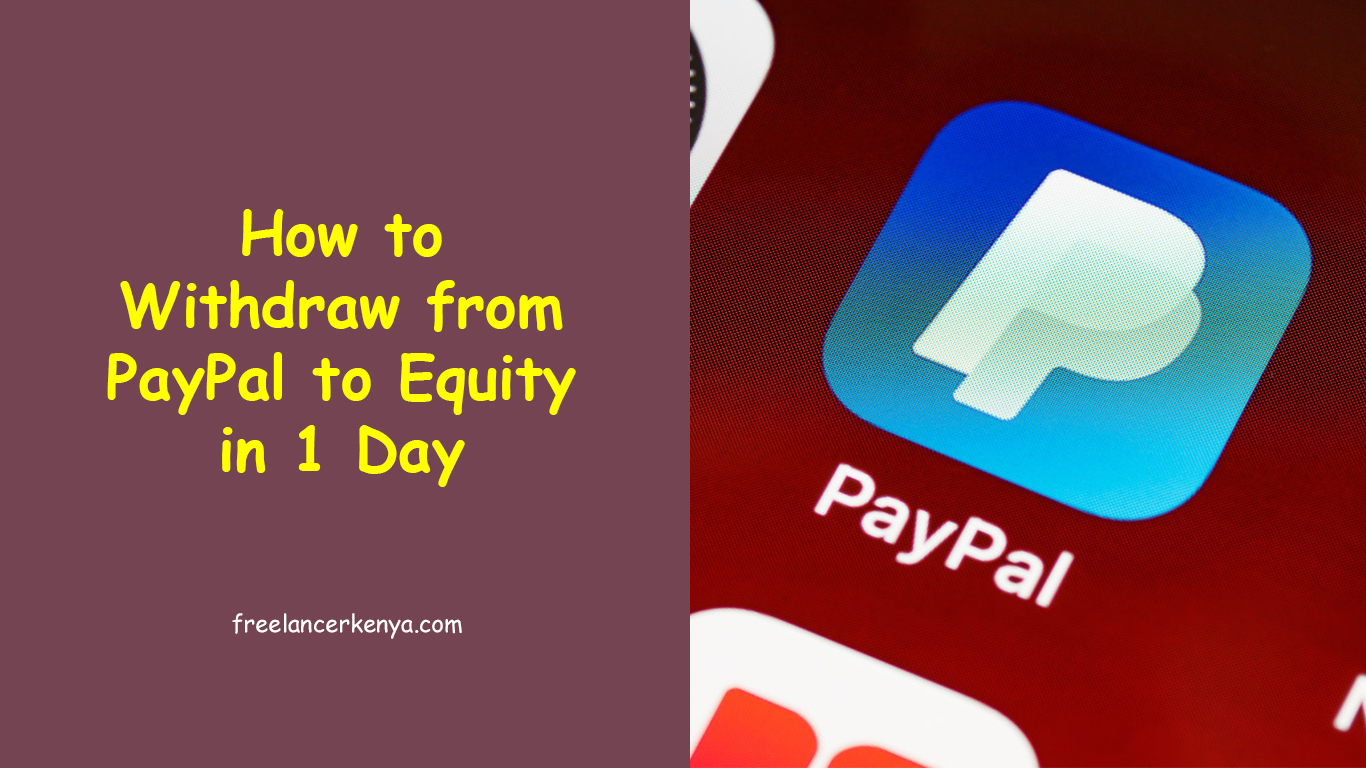 Disclosure: Some of the links in this post are affiliate links. This means that, at zero cost to you, I will earn an affiliate commission if you click through the link and finalize a purchase.
Phew! When this service was unleashed, it felt like we'd struck gold. Finally, it was (and still is) possible to withdraw from PayPal to Equity in just 1 day. Just a few years ago, it was extremely difficult to withdraw money from PayPal in Kenya. Many options came in, while others quickly faded away.
You may not believe it, but there was a time when Kenyans earning online would have to pay agents over 20% in commissions to receive their PayPal cash. In short, you would use an agent to withdraw $100 but only receive $80 or way less. Seems hefty now, but back then there was just no other option.
Those times are gone, thanks to a few advancements. Equity Bank is currently one of the best PayPal withdrawal methods for Kenyans. It's only second to the instant PayPal to M-Pesa method. So, how does the PayPal to Equity Bank transfer work?
Let's dive in.
How to Withdraw Money From PayPal to Equity in 1 Day
Below, I show you how to do this step by step, there are a few points you should note:
You can register on your phone or computer browser. The images below were taken from Google Chrome.
You'll need your phone nearby since you'll get a couple of OTPs (one time passwords) on text.
Allow pop-ups on your computer browser. If you don't want to allow pop-ups for all sites, only allow them for this process, as shown below.
Got it? Great. Let's do this.
1. Register at the Equity Bank Self Service Portal
Go to the Equity Bank Self Service portal and register.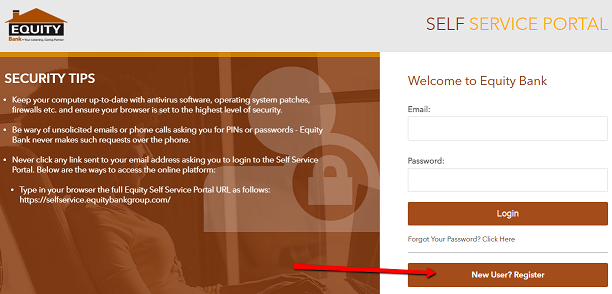 2. Key in Your Personal Details
Make sure all the fields with a red star (*) are filled in. Those without a red star are optional. Also make sure the details are correct, especially your email address and phone number.
3. Enter a Strong Password
Since this system links your bank and PayPal account, it's imperative that you use a strong password for security purposes. Your password should contain 8 characters or more. It should have a capital letter, a number and a special character. Something like jktEf8$zmj.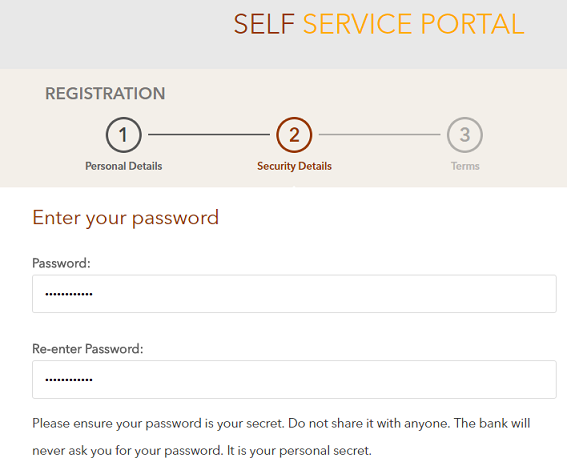 4. Read and Accept the Terms and Conditions
Read and accept the terms and conditions. I know you never read such ????. Accept them to use the service.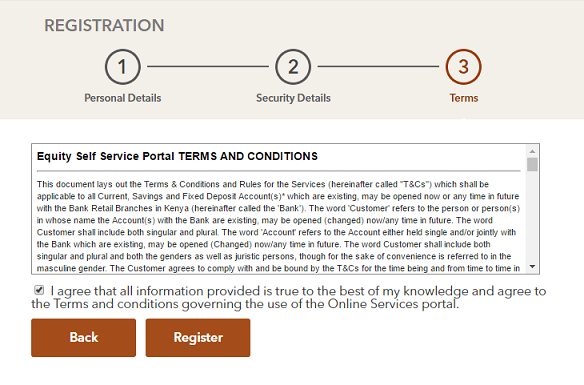 5. Enter the One Time Password
Like I told you, you'll have to enter a couple of these OTPS during registration. There goes your first (check your texts). Once you enter it, click on "Complete Registration".
6. Log in
You're now almost ready for the good stuff ????. Log in so that you can link your Equity Bank account with your PayPal account.
7. Link Your Bank Account
If you have an existing Equity Bank account, simply enter your account number to link it. You can also create a new one.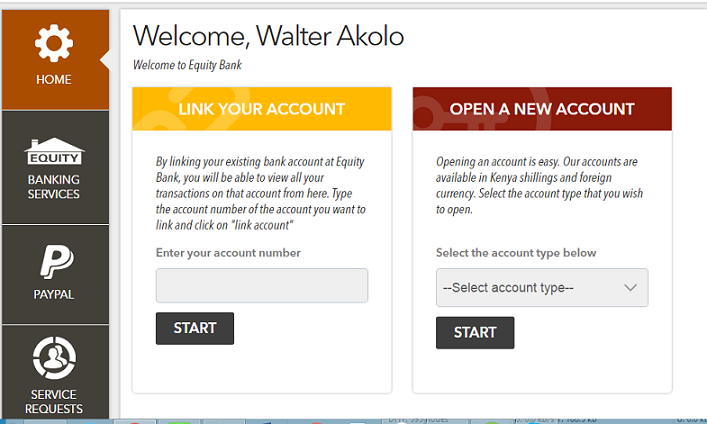 8. Enter OTP
Another OTP will be sent to your phone (SMS). Enter it.
9. You'll Get a Confirmation Message after Confirming OTP
Awesome! You've now linked your bank account.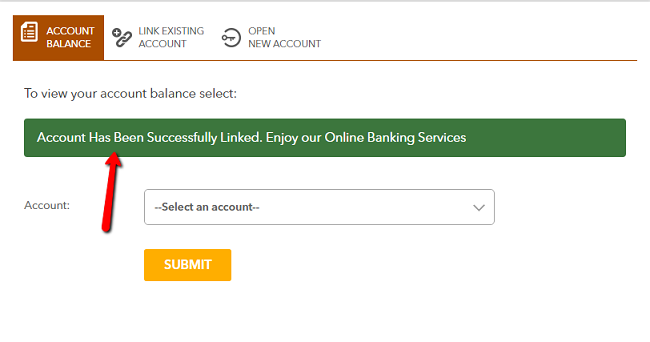 10. Link Your PayPal Account
Click on the PayPal tab to start this process.
11. Enter Correct PayPal Details and Select the Bank Account to Link To
12. Allow the Pop-Up
If you hadn't allowed pop-ups, you'll get an error. Click as below to allow the pop-up. Note that after allowing you will have to start the PayPal linking process again (from point number 10 above) till you get here. Don't worry, it's just a few clicks.
13. Authorize PayPal
Once you authorize, you'll give PayPal permission to do the two actions highlighted below. Therefore, you won't really have to log in to PayPal to check your balance, you can do it through the Equity system and withdraw right from there too.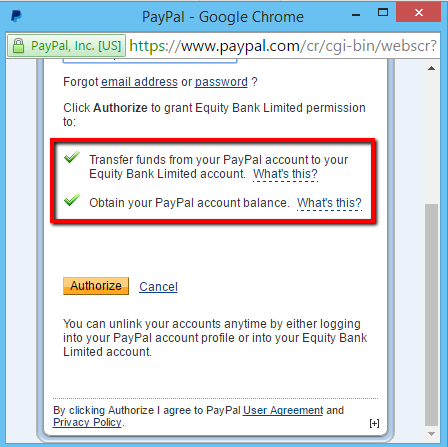 14. Check the PayPal Confirmation
You'll get a confirmation notification both here and in your email.

15. Withdraw from PayPal to Equity
Yippee! Congratulations on getting this far. Now you can withdraw from PayPal to your Equity Bank account. Start by clicking on "Withdraw Service" and fill in the short form. Once you click "Accept", you'll get a confirmation message here and on your mail, stating that you'll receive the cash in 1 business day.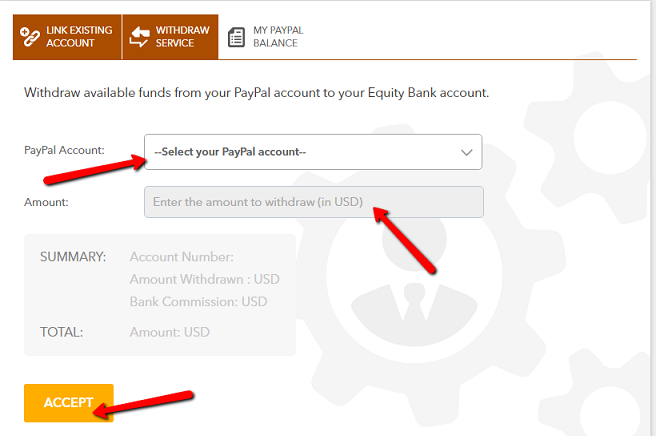 16. Check your Equity Bank Account Balance in One Business Day
After one working day, check your Equity Bank account balance. The cash should have been credited there ????.
17. Other Services on the Portal
There are other services that you can use on the portal, as you can see below.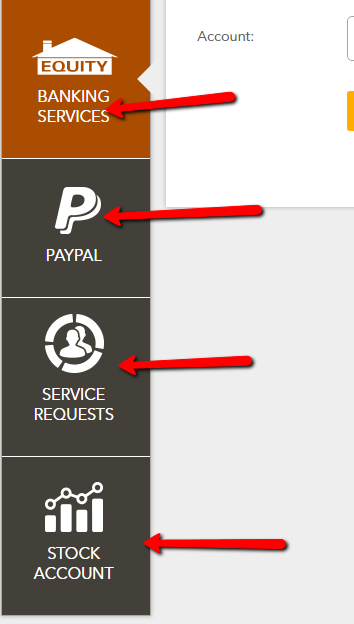 How Much Will You Be Charged for this PayPal Withdrawal Service?
At the time of updating this, Equity Bank's fees vary depending on the amount you're withdrawing. See below: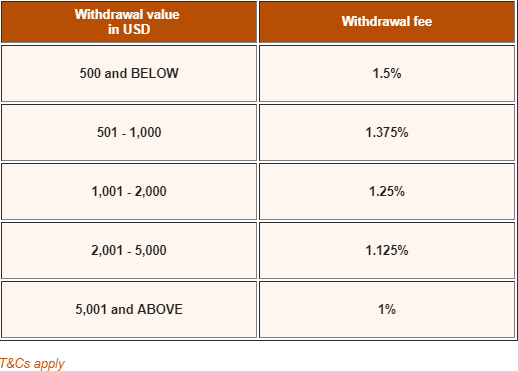 Is it Safe?
Yes. This is Equity Bank's official PayPal withdrawal method (and self-service platform). Therefore, it is secured with top-notch technology. This is further fortified by the OTPs—meaning some random user can't hack your account since they don't have your phone with them.
You can always call Equity Bank or PayPal any time to confirm this.
Final Thoughts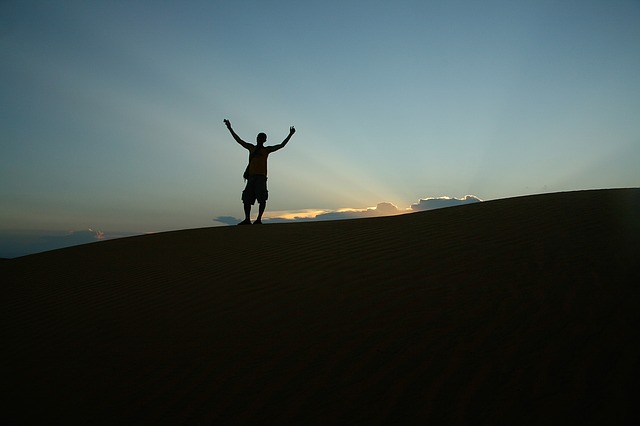 See that guy in the image above?
That's how most freelancers felt when the above service was launched. That a new dawn has come. Most people never thought that things would one day be this easy.
The most exciting development in this scene is when PayPal formed a partnership with Safaricom and TransferTo (and currently Thunes) to start officially offering PayPal to M-Pesa withdrawals and deposits. More on that here.
Meanwhile, use the PayPal withdrawal method above for swift services.
For those who are experiencing difficulties, you can contact Equity via their details below:
Facebook: Equity Bank Kenya
Twitter: @KeEquityBank
Email: PayPalSupport@equitybank.co.ke
Phone: +254763063000
If you're looking for alternatives to PayPal, you can consider using Skrill, Payoneer, or Wise (formerly TransferWise) — each has its benefits.
What do you think about this service? Do you still use it, or you prefer PayPal to M-Pesa? Let's talk more on the comments.