How to Make Money Online Through Fiverr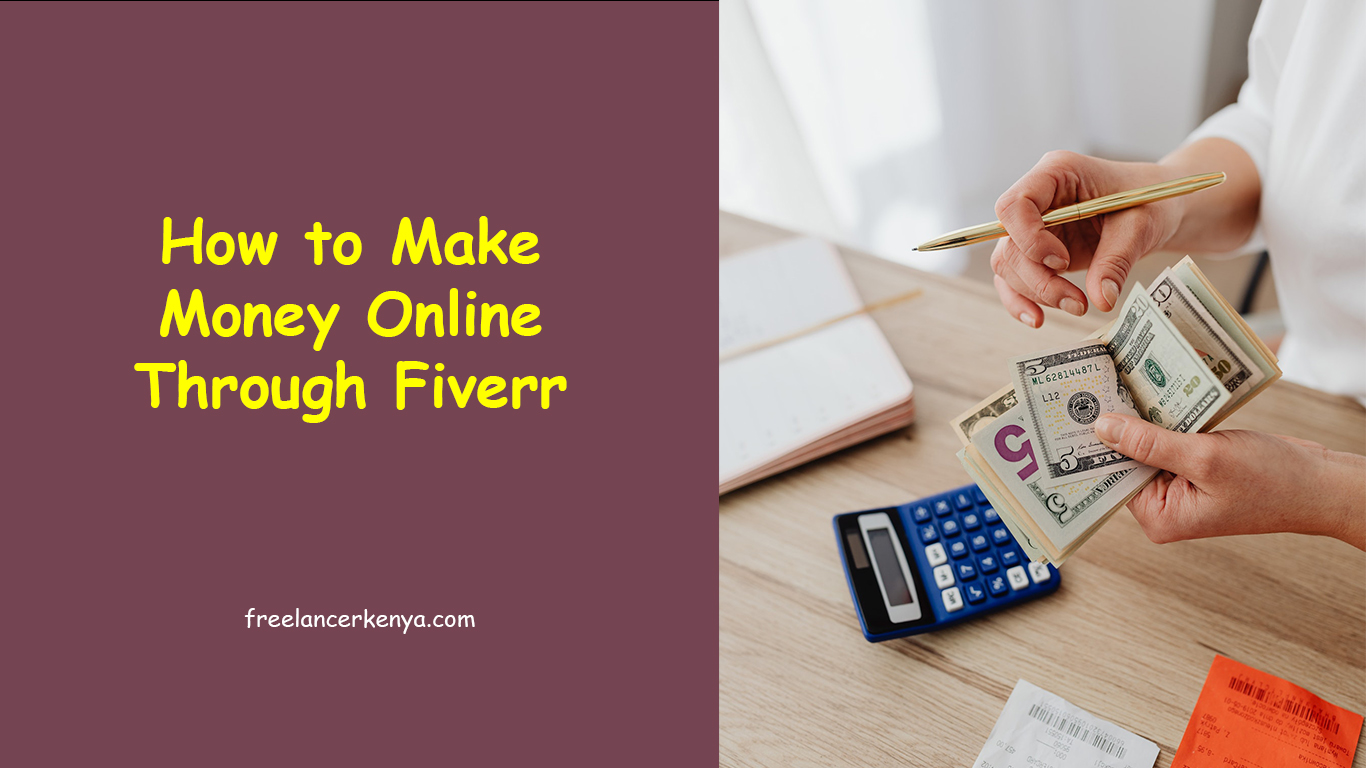 Disclosure: Some of the links in this post are affiliate links. This means that, at zero cost to you, I will earn an affiliate commission if you click through the link and finalize a purchase.
Over the last couple of months, I've enjoyed making money online through Fiverr.
What achievements do I have so far in Fiverr?
I have 100% gig ratings as at now, meaning all reviews there are positive and none of my work has ever been rejected or given a bad review. I am also a Level 2 seller which gives me access to some cool stuff such as more gig extras and I can use Payoneer to withdraw my earnings.
To understand more about these terms, check out my Fiverr review.
So, how can you also make money through Fiverr? Below are some great tips:
1. Familiarize yourself with the site
When starting out, you may not really know what to do in the site. Everything seems confusing, the language seems funny and even the selling method may turn you off.
With Fiverr, I always recommend that you start by getting familiar with the site. For example, if you want to write for clients, take your time and check out some of the best selling gigs on article writing. From these, you'll be able to get ideas on how exactly you'll sell yourself.
2. Create your first gig
Yes, you may not know much about Fiverr right now but still go ahead and create a gig. Use the ideas that you got from other sellers in your gig. Don't copy everything, just borrow some good points and use them on your own gig.
3. Sell something unique
They say normal is boring. If you're selling something that everyone is selling, there are high chances that you may not sell much. Therefore, go for something unique or simply just add a unique twist to a common gig.
4. Create multiple gigs
Marketing is simply getting in front of people's eyes. If you have only one gig, you can get only as much exposure. Instead, create multiple gigs selling different things.
Personally, I have a gigs on writing, transcribing and proofreading. When starting out, my writing gig seemed to get the most hits. Later on, my proofreading gig took over and got all the traffic. I'm no longer very active in Fiverr though. I learnt how to get direct clients and I also love Upwork. I recommend you focus on direct clients as well.
In Fiverr, you can sell just about anything. Therefore, think of a couple of things you can do and turn them into gigs.
5. Do some SEO
You can write some posts about Fiverr on your blog or do it as a guest post somewhere. In your posts, put at least one link to one of your gigs. In case you put two links to the same gig, vary the anchor text a bit for SEO purposes. When searching for blogs to write for, make sure they rank well in search engines so that they can drive the most traffic to your gig.
6. Forum marketing
Are you a member of any forum? Put a link to your gig on the signature or on some of your threads.
Some of the famous international forums include Warrior Forum, Affilorama Forum and ABestWeb. I am a member of all these and sometimes I put a link to one of my Fiverr gigs as my forum signature and this helps me to make some sales. I avoid putting the link in any forum post unless it is very relevant.
7. Social promotions
Social media has been huge over the last decade in almost everything. Fiverr is not an exception in this wave. Simply look for international groups, pages, boards etc. that talk about Fiverr or that are relevant to your gig. Deliver useful content and once in a while, include a link to your Fiverr gig.
According to Fiverr, the sites that bring in the most traffic include:
8. Join the Fiverr LinkedIn Group
The Official Fiverr Group for Sellers in LinkedIn is a must-have for all sellers in Fiverr. This is sort of a forum where people talk about different issues pertaining to selling in Fiverr. Keep checking out their posts and you'll learn lots of tips and tricks on how to make money online through Fiverr.
9. Join relevant mailing lists
There is a lot of noise about Fiverr all over the internet. People are literally becoming millionaires out of this site.
Back when I got started, I learnt so much from mailing lists by Fiverr experts.
10. Add a video
I know, I've not added a video to any of my gigs but according to Fiverr itself, a video will help you increase your sales by a huge percentage. Therefore, if you're comfortable with it, add a video of you describing your gig and start making more Fiverr sales.
11. Check out the Fiverr blog
Where else can you learn how to make money in Fiverr more than from Fiverr itself? Frequently check out the Fiverr blog to get pro tips from the very best of Fiverr.
12. Tweet Tweet
I have already mentioned some social media profiles but if you're a fan of Twitter, this alone can drive tonnes of traffic to your gig. Simply create a great bio in Twitter, follow the people relevant to your gig and use harsh tags such as #videoMaking, #LogoDesign etc. to get the most visibility from your target market. Remember Twitter allows multiple accounts so you can have a new account that is specifically targeted to Fiverr.
13. Make the best use of Fiverr features
Fiverr introduces new features every now and then. Keep tabs of the current features and take advantage of them. For example, if you're doing a graphic gig, then remember to use the live portfolio to showcase your work. You can now submit offers to buyer requests. Let's not forget the amazing gig package feature that's being talked about in the video below:

14. Perfect your sales pitch
In your gig, you have a few characters to sell to buyers. Make your sales pitch as professional as possible so that it can attract the best buyers. Mention it if you have an award, certification from a reputable institution, a degree in graphics or whatever it is that will market you.
Check out AnarchoFighter's gig to see how he best describes his stuff. Just so you know, he was once named a Fiverr superseller!
15. Deliver superior quality
This point only will get you some good sales. Without this point, no matter what you do, you'll never make money in Fiverr. Therefore, whether you draw cartoons, write articles, do graphics or whatever else it is, make sure you deliver great quality.
16. Communicate professionally
Communication is very important in all professions. The same is true in Fiverr. Make sure you communicate professionally at all times. Whether you're late in delivering or do not understand instructions, make sure you communicate to the buyer in good time and you'll be able to work out almost anything.
I've even heard of people whose bad reviews were removed because they asked Fiverr support to refund money to their sellers. I've noted that the Fiverr support team is very supportive so use them as much as you need them.
I'm not yet a Fiverr guru but I've made quite some coins in Fiverr. That does not mean that you should not make more than me. Consider this a seed that you can use to multiply your freelancing income. In fact, many of my trainees have ended up being better than me in some areas!
Do you sell in Fiverr? Are there some other tips that you'd like to share with us? Feel free to drop a comment below. Additionally, share this post with all your friends so that they don't get left out.