10 Reasons Why I Love My FreelancerKenya Blog Readers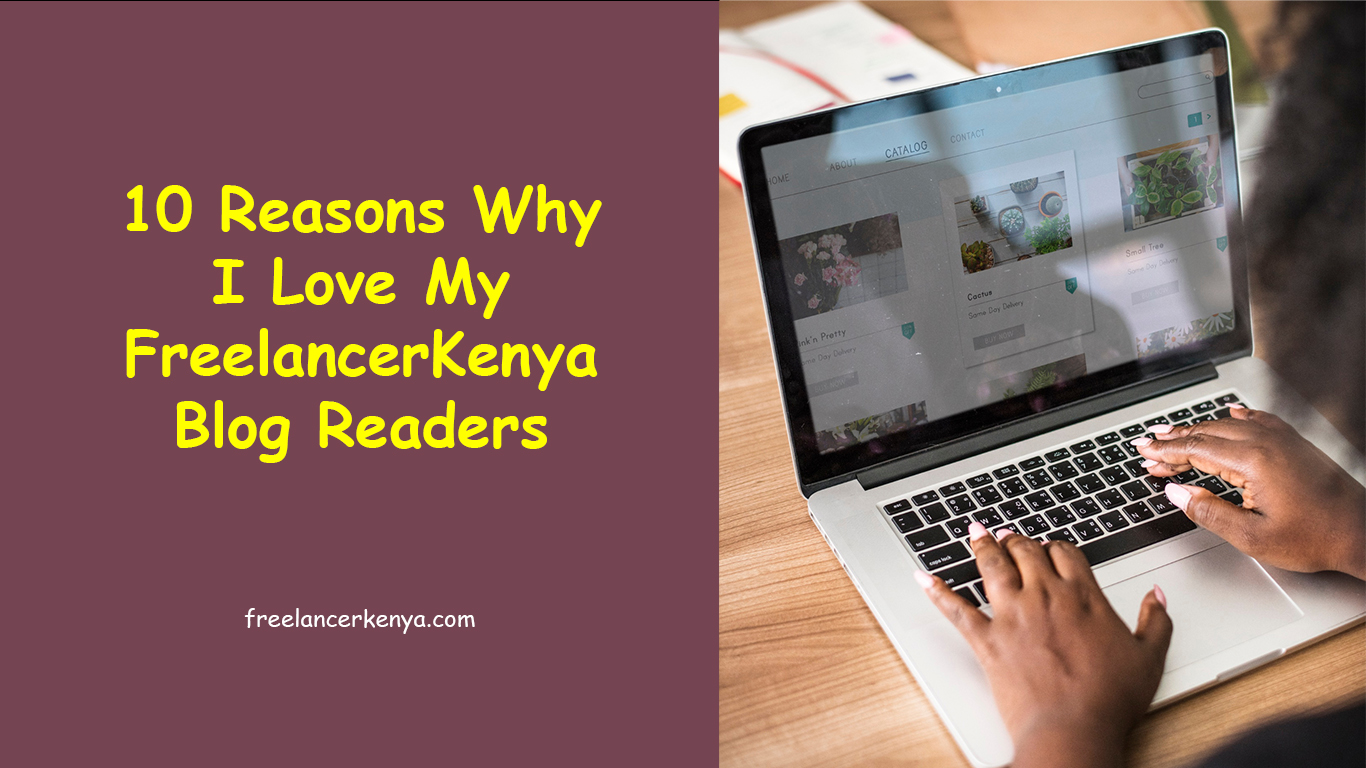 Disclosure: Some of the links in this post are affiliate links. This means that, at zero cost to you, I will earn an affiliate commission if you click through the link and finalize a purchase.
Yesterday was Valentines Day and I must admit I had a great time.
As love messages are being sent all over the world, I thought it would be great to send my readers a brief appreciation note.
Well, here are 10 reasons why I love my FreelancerKenya blog readers:
1. You have been loyal readers and according to my Google Analytics statistics, many of you come back to my site whenever I post a new article.
2. You share my posts with your friends and family through the social share buttons, enabling me to get even more visitors.
3. I get many positive comments about the content of the website. Most of my new posts even get comments after a few hours of posting. I always appreciate those comments and reply to them immediately I see them.
4. You update me via my contact page whenever there is any serious news happening in the Kenyan freelancing scene.
5. You subscribe to my mailing list whenever I put the subscription back on. You even go ahead and open all my emails when I send them to see what's going on.
6. You ask me most of your freelancing questions on email (walter@freelancerkenya.com) which shows you believe in me. I always go ahead and strive to reply every email I get in the fastest time possible.
7. You follow my referrals by clicking on my affiliate links and purchasing products I recommend. This is what keeps me afloat online 🙂
8. You buy my personal products and even consider them the best products for making money online in Kenya. My eBook and Freelancing Training products have had immense success in such a short time.
9. You give me suggestions on how I can improve my site and give even better content.
10. Best of all, you have made FreelancerKenya the top freelancing blog in Kenya and one of the top 100 Kenyan websites.
There are many more benefits that I get from you, my reader. It's just that I cannot put them all down in writing since it will be a never-ending list. All in all, stay tuned to FreelancerKenya and I'll do my best not to let you down.