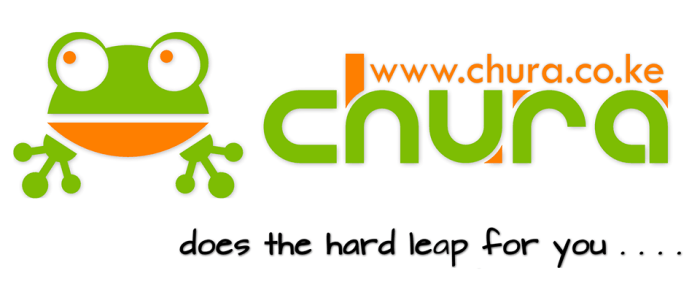 Update: Chura has temporarily suspended PayPal services.
When I first heard about Chura, I laughed. Chura means frog in Swahili, right? So why would a startup call itself a frog?
However, when I noticed that they were featured in Business Daily, Nation and Demo Africa, huge publications, I was totally flabbergasted. In fact, the Demo-Africa article stated that they were sponsored by the US State Department through a [email protected] partnership.
I decided to dig in some more and see what they offer and I must confess I was impressed.
I've written about many other PayPal to MPESA services in the past. Some come and go, some still stand strong. I would confidently state that this is one of those huge ones that's slated to offer incredible services for a long time. After all, the major publications above can't all be wrong.
Without further ado, let's dive in for more details on Chura's services.
PayPal to MPESA Transfers
Yes, I know there's PayPal to Equity which is cheaper, but it takes 3 days, right? What happens when you need your cash faster? Maybe you have an emergency.
Or rent is due and you can't tell your landlord to wait three business days for cash to clear.
Or life happens and you have absolutely no money and no one to borrow from.
The list goes on, but in short, sometimes you need money faster. Here's what you get with Chura's PayPal to MPESA service.
Get Cash in Under 1 Minute
Chura currently offers the FASTEST PayPal withdrawal service. You literally get cash in a flash. It is the first fully automated instant PayPal withdrawal service in Kenya.
I still remember one day looking for Sam and his team to let me know how they do it. Of course no business can give you its secrets. But it never hurts to try :).
Their automation makes it a service that really fulfills its promise. If they say under one minute, it literally is under one minute.
Competitive Rates
Chura offers competitive instant withdrawal rates. Before writing this post, I checked out many different trusted instant services and found out that Chura is actually cheaper than most. This gives you a win-win situation. You don't only get the money faster, but also cheaper than most instant service providers.
Superb Support
Do you have a query that you need answered? Chura has got you covered, 24/7. You can call or message them anytime and you'll get a timely and useful response. Most other services don't operate 24/7 and don't even have a comprehensive support team.
Risk Free
Chura gives you risk free services. They give a 100% money back guarantee. This means that if for any reason you don't get your MPESA instantly, the cash is fully returned to your PayPal. No hassles.
Trusted Services
This company has been providing excellent services online for 2 years now. It is a trusted and reliable service. With them, you're assured that you'll not lose your hard earned cash.
No Float Issues
Have you ever tried calling your favorite dealer trying to withdraw more than $300 then you got back the response that there's no float? Not anymore. Here they always ensure that they have enough to sort you out whenever you need to cash out.
MPESA to PayPal Services
Chura also offers reliable MPESA to PayPal services. This comes in handy whenever you want to buy a product or pay someone via PayPal. This is what you get when you use them for this:
Speed
Chura's signature feature is speed. This is the same for their MPESA to PayPal transfers. You just follow a simple procedure and get the cash in less than 2 minutes.
Rates
Their rates are better than most. In fact, it's cheaper to use Chura to deposit money to your PayPal account, as opposed to doing it from a linked card. Here you get rates that are cheaper than banks.
Reliability
Do you want to buy something at midnight? Is there a person you want to send money to urgently? You can do this through Chura anytime of day or night. In case of any queries, you can always contact their 24/7 support team. The system here is very easy to use, even for the least tech savvy people.
Security
Chura cares for you and your money. They go out of their way to ensure that your money is absolutely safe and secure. The fact that transactions occur at lightning speed also removes the anxiety of waiting for long before getting your cash.
Other Services
Apart from PayPal to MPESA services, you can also access the following from Chura:
Sam and his team are also working on the following that are coming soon:
Conclusion
This is the company of the future. There is too much noise in the internet nowadays that people now just want simple solutions. Chura is as simple as it gets. It is fast and secure, while still offering very competitive rates.
The team is so innovative and futuristic that it's now the only company in its league that has been featured on major publications. Try them out now for fast PayPal to MPESA, MPESA to PayPal or airtime-related services.