ePay-Kenya Temporarily Suspends PayPal Withdrawals – Way Forward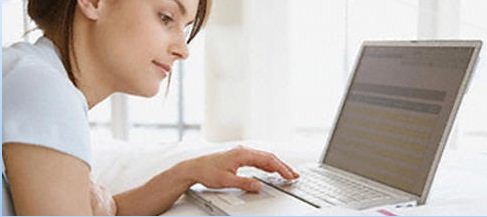 Update: 22nd Jan 2013, ePay has reinstated PayPal withdrawals by invitation
Do you use ePay-Kenya to withdraw money from PayPal? If you don't, you should. If you are already using it, good. Either way, you need to read this.
Today, ePay has officially made an announcement about this temporary suspension. This is attributed to doubling of their rolling reserve fee due to the "exponential growth" in ePay's business volume.
Credible Company for Withdrawing Money From PayPal
ePay-Kenya is currently the most credible Kenyan company when it comes to withdrawing money from PayPal. I must admit that I love their services. These guys are simply awesome when it comes to helping people process online payments. They have an excellent support team which surpasses international standards. They also make sure that you get your PayPal cash within 30 minutes or much less. No other company has ever managed to do this.
All ePay-Kenya users got an email this morning (date above) with information about this suspension. I still highly recommend ePay-Kenya for all their services and believe in the fact that this is just a temporary measure that will be cleared out soon.
All in all, this is sad news indeed to Kenyan freelancers who solely rely on ePay-Kenya to withdraw money from PayPal.Once again, I strongly believe they'll bounce back soon but before they do that, below are some credible alternatives.
Withdrawing from Moneybookers Using ePay-Kenya
The Moneybookers (Skrill) option is still functional and it is even cheaper than PayPal (8% plus 1.5 USD as opposed to PayPal's 8.5% plus 1.5). Moneybookers withdrawals are usually processed much faster than PayPal transactions.
Way Forward
1. Use Alternative Payment Processors
Most freelancing websites have multiple payment options. These may include PayPal, Skrill and Payoneer Cards among other options.
My recommendation is you don't use PayPal as your recommended option but opt for the rest for now. You may not get your money as fast as you would on ePay, but you will get your cash.
2. Send to a Friend
It is my hope that by now you have developed networks in the freelancing field.
Therefore, if you have a friend who has a Payoneer Card or uses any other way to withdraw money from PayPal, you can simply contact them and ask them to withdraw for you.
This also applies to friends and relatives in the diaspora. You can get them through Facebook or whichever other way and ask them to create a PayPal account that they can be using to withdraw for you whenever such a problem arises. They can then send you the cash via Western Union, MoneyGram or NationHela.
You can also feel free to ask for my help. Simply send me an email at walter@freelancerkenya.com and request me to withdraw for you. I will use my Payoneer option which will take 3 business days to process. Note that I will charge you 10% of your total amount for this service. We can discuss more on email for those who are interested.
3. Register a Payoneer Account
After reading this PayPal post, I believe that everyone has signed up for a Payoneer account. In case you haven't, it is high time to sign up. If you use this link, both you and I will get $25 for free when your account reaches $100. So far, many followers of FreelancerKenya have already received their commissions from Payoneer. Note that immediately your Payoneer application is approved, you need to register for the US Payment service through this link. Do that even before you receive the card. It is the US Payment Service that will help you to withdraw money from PayPal to your Payoneer card.
4. Liberty Reserve
I do not recommend this option at all. There are some guys who have used this site successfully but some have been scammed. I will therefore not put any more detail about them so that I don't recommend you to the wrong guys.
As stated above, while you wait for your Payoneer card, I can help you process the cash. You can send me an email at the address above for more details if you're interested.
Final Thoughts
Personally, I fully trust that things will be back to normal at ePay very soon. Before then, you can try out the above methods. I do hope that Kenya will put out the necessary legislation that will allow us to process PayPal transactions as easily as we do from Payoneer and MoneyBookers.
I have always recommended all readers to sign up to ePay-Kenya and Payoneer immediately they think of freelancing so that they can always use either method when one does not work out or experiences a temporary problem.This is as far as PayPal withdrawals are concerned since there are 100s of other payment processors.
I personally prefer these two over sending to a friend because they are highly secure systems that will guarantee you receipt of your money in the prescribed time.
As for a friend, they may lose the cash, get sick or just get bored of going to their accounts to withdraw for you all the time. If you are like me and you trust systems more than people, simply sign up for these two using the links below as we wait to see how things go in the Kenyan scene as far as PayPal withdrawals are concerned. Feel free to leave your comments and suggestions below this post.
Click here to sign up to Payoneer 
Click here to register for the US Payment Service
Click here to sign up to ePay-Kenya