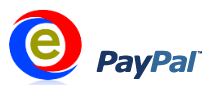 At last, ePay-Kenya has reinstated PayPal withdrawals via their system. When it comes to accessing PayPal money in Kenya, ePay-Kenya have been doing the best job for over three years, making it the most trusted payment processor in Kenya.
According to Esther Kimani, ePay-Kenya's Sales and Marketing director, users will be notified via email on when they can start using the PayPal transaction services. There are users who have already been notified. Those who haven't are encouraged to be patient as they wait for communication from the ePay-Kenya team.
It has been a difficult 2 weeks as Kenyans have been doing their best to get alternative payment processors to ePay-Kenya. Viewership from my blog escalated as people stormed in to look for a solution. This comes as good news for this huge number of Kenyans who were trying hard to access their PayPal money.
Money is Still Safe in The System
Esther says that the invitation-mode is prompted by the fact that ePay-Kenya is testing new payment processors. They are taking it slow and still assuring users that their money will be safe as it has always been.
Want to Withdraw Money from Moneybookers?
Yes, it is possible to withdraw money from Moneybookers straight into your bank account. The problem is that this may take some time and may have high fees. You can still use ePay-Kenya to withdraw your Moneybookers' cash quickly and securely.
Apart from PayPal and Moneybookers withdrawals, you can also use ePay-Kenya to fund your PayPal account or request them to make online payments for you.
Final Thoughts
I personally have used ePay-Kenya's services for a long time and can also assure readers that their money is safe in their hands. For now, existing users can wait for invitation emails while new users can stay put and wait for ePay-Kenya's next announcement. As usual, keep it FreelancerKenya and you'll be the first to know when anything happens.