Life After Life – The Death of Janet Ciru Akolo and Beyond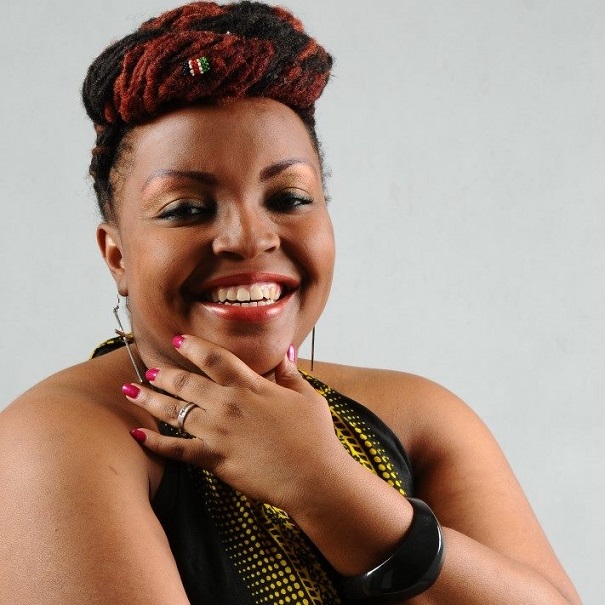 A day like yesterday afternoon I was in town with James Ouma (a trainee) talking about online business till I got that chilling phone call. On the other end of the call, Janet Ciru Akolo said, "Honey, come quickly. I have to go to hospital now, it's an emergency."
A day before Janet was singing at Intercontinental Hotel with Kayamba Africa. 2 days before that, we were in a party with some colleagues from our mental health support group. 3 days before that, she performed at Carnivore with Kayamba again. A week before we were dancing in church on a Valentine's luncheon. No one ever thought the events below would ever take place.
The emergency
After the call, I quickly took a 58 mat and rushed to Buru, time seemed to lag behind. I found Janet in bed and in so much pain – crushing pain on her chest, severe weakness, breathing issues and other symptoms that were similar to her mental health condition. I had never seen anything like this before. I was so scared but tried to be strong for her and kept praying and encouraging her.
I called her doctor and he told me that it may be severe anxiety. He told me to rush her immediately to hospital for admission.
Unlike other times when Janet was admitted, our daughter cried heavily when hugging her goodbye. Our son was also very sad. This was the last time they would see her alive.
Together with her brothers, we rushed her to hospital where she was admitted on a day like today, midnight.
"I love you," she said, holding my hand as I said goodbye. Her voice was so weak.
"I love you too sweetheart," I said. She smiled. And that was the last time I was to see her alive.
After successful admission, I dropped her brothers and went home. I just couldn't sleep all night. Janet called in the morning and asked me to go to hospital with sodas and some of her stuff. I told her I had not slept a wink so I'd rest a bit and go. I only managed to catch some little sleep from around 7am till midday.
Janet Ciru Akolo's Death
In the afternoon, we went with Janet's mum and brother to see her. While on the way, the hospital receptionist kept calling and asking where we were, which seemed really strange. She had been admitted a few times before but hardly would the hospital call me to ask how far I was.
Finally, after a crazy traffic jam, we made it to the hospital. Instead of being taken to her room, we were taken to some distant office, then some senior members of the hospital came to talk to us. I thought a major medical procedure was needed, and probably that was why we were being called aside.
One of the nurses broke the news, "She had a serious attack and couldn't breathe. We put her on oxygen and quickly called an ambulance but it was too late. Unfortunately, she has gone to sleep."
"Sleep! SLEEP??? SLEEEEEEEEEEEP!!!!!!!!!!!!!!!!!!!?", I asked myself, "Oh, no, oh my God she's gone. Why? WHY???? NOOOOH! No. Oh no no no no! Walter you're dreaming. She can't be gone. Aki this life seriously! Not her!"
Later on, an autopsy established that her cause of death was cardiopulmonary failure due to massive pulmonary thromboembolism – in short, she had massive clots in her lungs, therefore her heart-lung system failed.
The pain
After crying and crying and crying, we were taken to the room where she lay, lifeless. I tell you, that is the worst scene on the planet. Seeing someone you love so much lying dead in front of you. My mind took a mental image of this. It keeps flashing on my mind once in a while, making me hate death even more.
Hurt! Anger! Pain! Trauma! Depression! Explosion! Tsunami! Torture! SHOCK! CHILLING! All these words just couldn't fit what I felt in my heart. Absolutely no words. Ghafla Kenya called it the saddest story on the internet.
Memories flashed before me in micro-seconds. Meeting in high school. Playing. Laughing. Dancing. Dating. Marriage. Baptism. 2 kids. Love. Hope. Online business. Mental health advocacy. Her music. In fact she had just finished producing her music album. One of my favorite songs by Janet is "More than my illness".
She was awesome, and she was just 29 years old. I was 29 too. So young. Honestly, I just wanted to die also. I feel like God has literally held my hand and kept me alive.
She was beautiful inside and out. She loved me and our kids so much. People loved her wisdom, she literally could give advice about almost anything. Music was her passion – which she imparted to our daughter who now sings like a little angel. She lived with Major Depressive Disorder and Paroxysmal Anxiety Disorder and helped so many to learn how to cope with mental health conditions. She was mostly bright, bubbly and fired up. She even inspired me to start this blog!
I have never cried so much. I remember calling her name many times in bed, hoping to get an answer on the pillow next to mine. I dreamt of her many times. Many times I wanted to die but I just thought of these beautiful kids and all those who depend on me. We had often spoken about a long life in sickness and in health. Ouch! This was more than pain. I don't even know what I'd call it.
Life after life
Through lots of help from friends and family, we're here today! We all miss her. God blessed us dearly by giving her to us. We believe she would want us to be happy so we do our best to enjoy every single moment.
We are so grateful to all our friends and family for their support through this ordeal. I have literally seen the love of the Lord. May God bless you all abundantly for your assistance in every way. Take good care of each other and strive to do good always. You never know the day or the hour.
My family and I hug tight when we meet. We play hard. We pray daily. We love each other with all our hearts and are always there for each other. Financially, healthwise and otherwise, we've had some of the toughest times after Janet died but we do our best not to let anything steal our joy. We have created many new, happy memories. As a father I strive to be there for my family more than ever before. I love them to bits.
There is life after life. If you live well, you go to heaven. We believe that right now Janet Ciru Akolo is in heaven singing with the angels. Let's strive to live well so that we can make it to heaven and be with the saints. We loved her, but God loved her more.