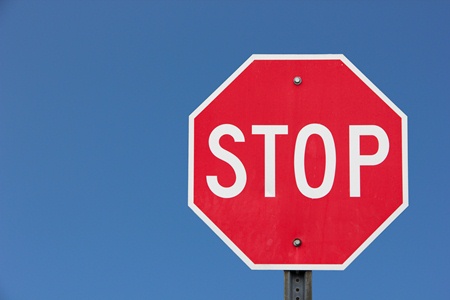 I believe that we all start things hoping to succeed. The problem is the fact that many bloggers don't follow the rules and end up creating failing blogs.
Below are the main reasons why blogs fail and what you can do about them.
1. Focusing on Content Only and Not on Marketing
Once your website goes live, you may be tempted to start pumping content into it. As much as this is great, it is never wise to put a lot of blog posts at a go. They need to be spread out as you continue marketing your blog elsewhere.
2. Fear of Learning
If you don't learn you'll definitely fail.
Once you choose a specific niche, it is important to always keep yourself in the know of what's going on.
I suggest subscribing to other competing blogs in your niche and getting all their fresh posts to get to know the latest on the ground.
It is also wise to actually pay for and participate in premium training courses that will make you more informed on a specific aspect of blogging such as social media, SEO, traffic building, list building, affiliate marketing, product launch and creation among others.
I personally strive to do at least one course every 3 months and the results have been outstanding. My blog was even named among the top 100 sites in Kenya before I finished a year of blogging. In fact, I'll have finished 1 year of blogging in April 1st, 2013 but FreelancerKenya still riding high!
3. Lack of Engagement
You may have top quality content but if you don't engage your readers, there are high chances that your blog will fail.
Below is how you can make your blog more engaging:
Create social media pages where you can interact more with your readers. Additionally, make sure your blog has social sharing buttons that can encourage readers to share your content with their friends.
You can either create a forum or employ someone to create a forum on your blog or domain. If not, you can join a popular forum on your niche and keep posting useful content, not only stuff related to your website.
Email subscriptions/lists – WordPress.com has a feature that you can turn on and let people subscribe to your posts via email. When you go self-hosted, you can install a plugin called Jetpack by WordPress.com that will allow you to do the same. Additionally, if you are willing to spend a little, you can invest in email marketing software such as AWeber. This will enable you to communicate with your subscribers directly through email, which is considered to be the best marketing method of this generation.
Comments – Encourage your readers to comment and strive to reply every single comment. This will help build trust and keep readers coming back to your blog for more.
4. Posting Only on Your Blog
If you only post to your blog, you will lose a lot in terms of marketing.
In SEO, links to your blog are considered as votes. The more quality links you have, the further up your website will go on the search engines results.
Therefore, request for a guest posting opportunity from one of your favorite blogs and include a link back to your site. Additionally, join forums, create web 2.0 properties, do article marketing and keep searching for opportunities to post elsewhere.
A good way of balancing this is to make sure that for every 5 posts on your blog, you post one elsewhere to market your content.
5. Being in it Purely for the Money
Most people start blogging only for the money. They read fake online reviews about people who claim to have been beggars yesterday and are earning millions today through their blogs.
As much as you may be in it for the money, let your primary goal be to help people. The more the people feel helped and engaged, the more they will want to buy your products, sign up to your mailing list and click on your affiliate links and ads.
6. Overselling
How do you feel when you go to a blog that screams "Buy! Buy! Buy!"?
Most people feel turned off and taken advantage of and therefore they stay away from these blogs. In fact, many people will read your posts and once they realize you are selling something again they will stop reading in the middle and move on to another site.
Make sure you don't clog your site with flashing ads and fill up your content with promotions and sales articles.
The soft-selling approach works best for blogs. Just write quality content explaining the pros and cons of a product or service. Try to emphasize more on the pros and end your article with a recommendation and call to action. Balance this off with other useful articles that have nothing sales-oriented about them.
7. Not Giving Visitors Reason to Return
Many bloggers don't give their readers reasons to return to their blog. They therefore end up having many one-time visitors and very few repeat visitors. Eventually, their blogs fail.
It is extremely important to give visitors a reason to return to your site. This can be done through:
Email marketing – Let some of your emails include links back to your blog.
Training products – Create free or paid training products that have your blog's links.
Email and RSS subscriptions – When people subscribe to receive notifications of all your new posts via email or RSS, there are high chances that they will keep coming back to read posts that strike their attention.
A call to action – In most of your blog posts, invite people to either subscribe to your posts, get your free reports or join your mailing list.
8. Lack of Uniqueness in Your Blogging
Some blogs fail since their owners wake up one morning, read an incredible, breath-taking post from a huge blog and decide to start a blog just like that.
See, the market already has that, so there will be no need for them to go to another blog that copies what's already working in the market.
It always pays to do some research and find out what is needed the most in the industry and start a blog on that. Even if you are in the same niche as your favorite blogger, a brand new unique blog will attract readers since it will complement, and not clash, whatever is on the market.
9. Poor Monetization
Blogging is tricky when it comes to monetization. Many people have ended up monetizing their blogs poorly and therefore ended up not making any money.
As stated in previous lessons, there are many methods of monetizing your blog. I have seen many excellent bloggers who would be earning thousands from their blogs but they've implemented poor monetization strategies.
What are some of these poor monetization strategies?
Google AdSense – It may seem easy to set up an AdSense account but until you get hordes and hordes of traffic, you will not earn much from it. On the other hand, it may limit your content quality by imposing several guidelines that you must adhere to. Additionally, when people click on your ads, you'll get some few pennies per click. Seriously, why drive traffic away from your site for pennies?
Wrong audience – Some people set up a freelancing blog with the aim of attracting clients. They then go ahead and create content that is geared for freelancers such as complaining about poor sites, hating on non-paying clients etc. This is an example of a wrong audience. The blog will end up with many other complaining freelancers instead of clients.
Too many ads – As stated above, this is annoying and will turn away most readers. Additionally, those that pay pennies will hurt your blog by driving visitors away for insignificant pay.
Affiliate links and sales pitch in every blog post – This will also turn away readers since they'll feel like you only want their money and not to help them.
10. Laziness
Funny thing, laziness is one of the main reasons that most blogs fail. In fact, most people have told me things like, "I once started a certain blog and forgot all about it…"
So what's the remedy to laziness? Simply be active and implement all the strategies you've learnt in this training series!
Facebook started way after MySpace but Mark Zuckerberg simply did a little more work to make it the number 2 site on the internet (competing with Google for the number 1 spot)! Imagine if he said, "I started some site and forgot all about it…"
Join my course
For more lessons like this, simply join my Complete Freelance Writing Course where I will teach you lots of stuff on how you can start making money as a freelance writer.
Click here for more details on the training.
Why else do blogs fail?
Is there anything I have missed? I would love to hear your feedback on why blogs fail on the comments section below.