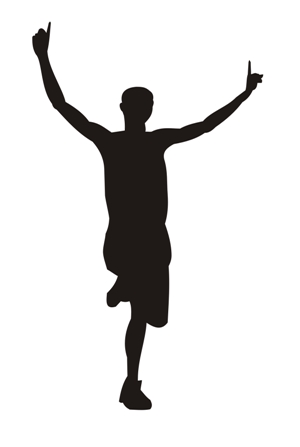 Update on 5th Dec, 2017: I'm no longer looking for affiliates.
A great Kenyan affiliate marketing opportunity is here. For a long time, I have been wondering how I can give back to my readers and Kenyans at large as I teach them different ways of making money online in Kenya; including affiliate marketing. If you join my list on the left, you will get emails on a lot of stuff, including how you can become a super affiliate.
After a lot of thinking, I have decided to give back to my readers and all those who are looking at this page right now. I have been selling an eBook called How to Make REAL Money Online in Kenya and it has been doing well. I now invite you to become an affiliate of the eBook.
How does this happen? The eBook goes for Sh. 500. As my affiliate, you'll be selling it at Sh. 300. For every sale you make, you'll get Sh. 200 commission. Therefore if you sell one book at Sh. 500, you'll get Sh. 200.
How to sell the eBook
Talk about it in emails, status updates, tweets and forum posts among other things. Strictly don't over-promise anything, it is a training on how they can make money online in Kenya through either freelancing or creating a profitable website. If they want to see more about the author, they can see my services page and this page in Wazua (akowally is my user name there). Scroll down and on the Wazua page you'll see someone asking for proof of my credentials.
Here is how you'll sell the book. Let the prospects send you an email, a Facebook inbox message or a Twitter direct message asking you for the details on how to buy the book. Tell them that they can buy via M-Pesa or PayPal and ask them to confirm to you when they are sure they're buying. Once they convince you they are buying, send me an email at [email protected] with the details i.e. your name, his or her name and both your numbers. I will give you my number where they can pay. I will then sell them the book at Sh. 500 and send you Sh. 200. Sell 10 a day and you'll have made Sh. 2,000!
Security
I am sure you may be worried about the security of the cash. See, this book is online and I have put it up in different platforms including Amazon. It therefore will not make sense for me to run away with your cash knowing the potential damage you can cause. I have already sold it to many and they are sending great reports via email.
Get Selling
Start marketing the eBook now and feel free to ask me any questions at [email protected] I personally recommend that you first buy the book and read it before marketing it but for now the floor is open to everyone.