Freelance Writing Job: How Beginners Can Get Clients to Hire Them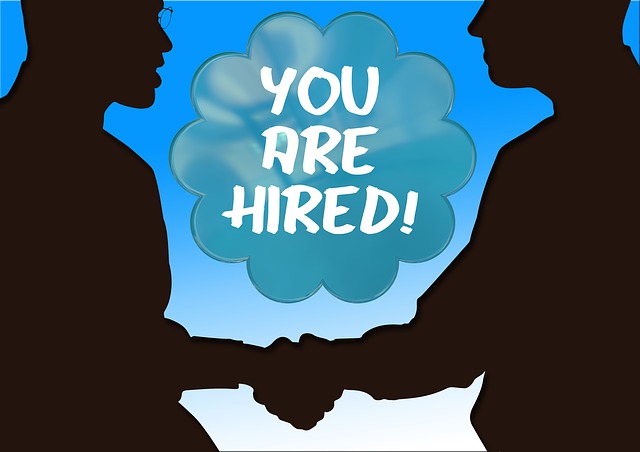 Show of hands. How many are struggling to get started as freelance writers, and even worse, getting clients to say yes? You've literally been dreaming of your first freelance writing job?
I understand the frustration of being a beginner because I passed through that stage, too.
You seem to be making headway, only to realize that you're paddling upstream. None of the traditional hacks seems to work for you.
You decide to throw in the towel.
DON'T!
Because I'm here to restore your fading hopes of making clients say yes.
Briefly About the Author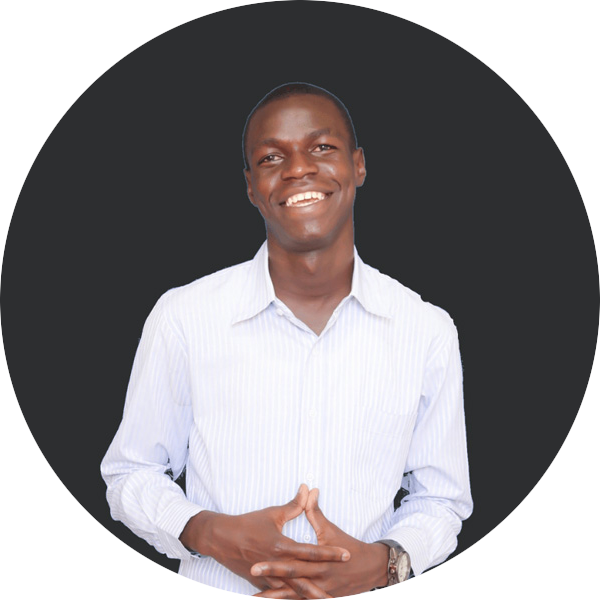 My name is Denzil Otieno, a young Kenyan freelance writer and blogger. I was trained by Walter Akolo, the founder of this blog. Therefore, I'm honored to be at home a second time since my first guest post last year.
Want to connect with me? Read from my blog and say hi to me on my comments section. Let me know that we met on this blog. You'll make me happier than the American TV series 'Gotham' does.
Freelance Writing Overview
Freelance writing is fast becoming a highly sought after career.
A survey by Freelance Writing revealed that most part-time freelance writers earn an average of $10k per year while full-time writers earn up to $40k annually.
Additionally, most freelance writers predict that they will be in the business for more than five years. That means that most writers are already treating freelance writing as a full-time career.
These are phenomenal stats that you shouldn't ignore. You need a better strategy to position yourself as a beginner writer and land more freelance gigs ahead of the experts.
Why It's Becoming Hard to Land First Freelance Writing Job
Below are the reasons why getting freelance gigs is difficult for some people:
1. Clients Prefer Referrals
Nowadays, clients don't want to waste their time going through a series of applications. They ask for referrals from friends and get the projects running.
But there's a problem. Only those who do superb work get referrals. Therefore, when you do good work, your existing client keeps on referring you. So you end up having a tier of clients.
If you haven't had success with referrals, you need to make sure you deliver the best to your client. If you aren't sure about what your client wants, ask. Don't make irrational decisions.
2. Mediocre Writers are Crowding the Industry
I'm aware it's such a pain. But truth be told, there are mediocre freelance writers who aren't fit for the industry.
They don't seem to improve and don't bother about their quality. Their primary goal is to earn money – that's all.
Their shoddy work demotivates clients and makes them skeptical about hiring more freelancers.
Buddy, stop blocking the way for serious and dedicated writers. If freelancing isn't your thing, pack your things and leave.
To up your game, have a Unique Selling Point (USP) to help you stand out from the mediocre.
You don't have to be the best, but at least show that you're trying to improve.
3. Content Format is Changing
Today, some publications aren't even accepting free guest posts, and do you know why?
Companies are no longer just interested in list posts and how-to posts. Instead, top dollar companies are looking for in-depth guides.
There are companies paying up to $5,000 for a single case study. Therefore, if you want to get your first freelance writing job, keep your eye out for better ways to create content.
4. You are Busy Waiting for Opportunities to Happen
Opportunities don't just happen, you create them.
Don't just wait for a job post to appear so that you apply for it.
Imagine competing with hundreds or even thousands of job applicants. Does it look like you have 90+% guarantee you'll get the gig?
To beat the competition, create the opportunities and hijack them before the clients sends them out for the whole world to apply.
For example, if you have a client who only needs blog posts written, ask him if you can optimize and update his older posts after your first project.
You'll be creating an opportunity for yourself, and it's a no brainer. The client can easily hire you for your proposed gig if they already love your previous submission.
The Psychology Behind Getting a Freelance Writing Job
Psychology in freelance writing? Let me explain.
Since I dove into the freelance writing world, I have learned and understood the psychology behind these jobs.
And this is what I have learned:
Offer value and get pure value in return
Test the waters before diving in
Break the rules of professionalism
Be human
Sounds vague, right?
Don't worry. I'll explain the four principles one-by-one so that you aptly understand what I mean.
1. Offer Value and Get Pure Value in Return
Offering value to get value in return means:
Offering value: Giving valuable information to your client regarding his or her project without bearing in mind the client will hire you. In simple terms, you half solve your prospective client's problem even before they give you a freelance writing job.
Getting value in return: You have offered value to your prospective client. And convinced them that you're a good fit for the job because you have given them a hint on how you can solve his problem. You both strike a deal and boom; you get your pure value in return.
For example, Walter intends to increase organic traffic to his website. He needs a proficient SEO article writer who can write a well-optimized SEO article. He has invited you to apply for this job.
Let's write a cover letter that offers value.
Hey Walter,
I'm a savvy SEO writer who will help you optimize your posts to rank higher on search engines.
Most writers get it all wrong when you tell them to write an SEO optimized blog post. What they do is to keyword stuff the article making it sound like an academic essay – so annoying!
Writers forget that keyword insertion shouldn't be overdone. Instead, it should act as a spice that adds flavor to your article. Meaning overdoing it is like adding too much salt to your stew.
On the contrary, I follow a clear path to optimizing my clients' articles. Here's my process:
Research relevant keywords
Use various tools to generate long-tail keywords
Write down both the primary keyword and the long-tail keywords
Plan subheadings using the long-tail keywords
Write the article while naturally inserting both the primary keyword as well as the long-tail keywords (0.5-1% of the total word count for the primary keyword. Long-tail keywords can appear once.)
Use the Yoast Plugin to check if your SEO score is perfect (the icon should turn green.)
Edit the permalinks and meta description box. Use your keyword on the permalink. Remove unnecessary characters like dates from your permalink.
Publish the post
Here's a sample of my writing [link].
I'll be happy to see you soaring in search engines.
Many thanks,
Denzil
You can see that we have offered value to Walter beforehand. He can now do the task by himself if he wishes or decide to hire you to take the project if he's too busy to handle it.
2. Test the Waters Before Diving In
Testing the waters means you first become a client and see what goes on behind the scenes before you can approach real clients. Going behind the scenes will help you understand:
What clients are looking for
How a good pitch looks like
Why some freelancers never get freelance gigs
Besides, being a client will help you realize what clients are always looking for because you will:
Have the freedom to select freelancers during the hiring process
Be in a position to weed out some freelancers
Know what pitches please you
Receive offers from people with different experience levels and decide who's the best fit.
In a nutshell, you'll be in control, making every decision. Now, your reasons for choosing a specific freelancer and leaving out the rest are what real clients are looking for.
For example, when I was writing an eBook, I didn't know some eBook designing basics. But from our interview with a freelancer, I learned that the manuscript was better if formatted.
I decided to hire the freelancer because she gave me a heads up to something critical. So next time I'll be applying for an eBook project, I'll make sure to include the manuscript formatting as part of the project.
3. Break the Rules of Professionalism
Sure, you can break the rules of professionalism.
Don't be a blind seeker. Be red and white and then red again – show your true colors.
Because you're dealing with human beings and you aren't going to be serious forever.
At some point, you'll need to tease your client a bit and make them feel that they're not dealing with a robot.
In a nutshell, treat your client as a human being. Have time to work on your projects and time to talk about general life issues with your client.
When you have completed your tasks, and the client has approved them, crack jokes, exchange ideas, and talk about your personal lives together.
It doesn't just break the boredom, but also strengthens your relationship with the client.
It is at this point that I always find the opportunity to suggest similar gigs or ask for referrals from my client.
And you can guess the answer I mostly get – YES!
Note that this method doesn't work with all clients. If a client isn't comfortable with this, you can remain purely professional. Only use this method with a client who's open to it.
4. Be Human
A ton of freelance writers often overlook the importance of being human.
It starts from your pitch to how you handle your clients once you secure the gig.
Have that human feeling – address your client by name, congratulate them, thank them, welcome them, among other things.
For example…
I usually welcome a client on Upwork when he or she has recently joined and hired less than three freelancers. This is how I do it:
Hey Brian,
Congratulations on starting a new site. The design looks good, and I love your color scheme. I can also see you're new to this platform. Welcome to Upwork/ Fiverr (any site)
As you can see, I've acknowledged the progress of the client and also noted that he's new. I've then welcomed them.
Honestly, who doesn't love to be welcomed or congratulated for work well done? Best of all is that it doesn't cost you a penny to welcome or congratulate someone.
Being human is important because you want to create an excellent first impression. If you do it wrong, don't expect anything good.
It's like the first impression you give to your desired girlfriend. The more presentable you are on your first date, the higher the chances you'll become a match made in heaven.
Over to You
This is a guide that should help you land your next freelance writing job. I intended to just let you know the psychology behind freelance writing jobs but went ahead to give you insights about what to do.
Usually, learning is only complete when you have implemented what you have learned. If not, expect no success coming your way. If you have any questions, please leave a comment so that I can answer them. Talk soon!