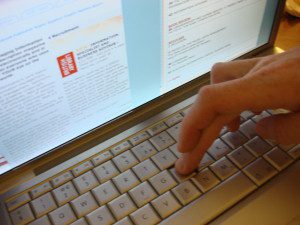 Affiliate marketing is nothing more than the process of promoting a company's product(s) or services for commissions. It has been around and people have been making money with it for a long time and I believe it will stay with us forever.
There are affiliate marketers out there who make millions of dollars a year from their affiliate marketing efforts and there is absolutely nothing that is preventing you from succeeding like them. As a beginner, you might not make millions in your first year but i am confident you can make enough money with it.
To make money with affiliate marketing you need three things which are;
A product to promote for commissions
A place to promote the product (a website)
Targeted traffic
It can be overwhelming to create an affiliate website to make money with especially if you are a complete beginner who knows little or nothing about the field of affiliate marketing. Chances are that you will fail in your first few attempts but success will eventually come. Like anything else, you need to be patient and don't expect overnight success.
In this article, I'm not going to give you a step by step guide on making money with affiliate marketing but i will give you some helpful guidelines you can follow for you to succeed.
If I was to create an affiliate site to make money with today, I would do the following.
Find an affiliate product to promote that pays a commission of $30+ per sale you refer. You will need less traffic and conversions to make a good commission. You will make $900/month if you only manage to sale one product per day and that can easily be achieved if you have a targeted traffic.
The affiliate product should be targeted at what we can call "a desperate buyer". Desperate in the sense that they are struggling with a problem that they desperately need to find a solution for. Think of someone who has acne, someone who is overweight etc. These kinds of people will have no problem spending money on a product if it can solve their problems. Products targeting such people are what you need to find if you are serious about making money with affiliate marketing.
The product should have enough search traffic. Affiliate sites mostly rely on Google for traffic and it is therefore important that the product you are promoting has enough search traffic. If people are not searching for the product on Google, chances of you making money with it are next to none. Just head over to Google keyword planner and check the traffic potential of the keyword of the product you are promoting. Anything more than 1,000 exact match searches per month are enough.
How to create the website
To promote an affiliate product for commissions, you definitely need a website. Here is what you need to do to get started creating the website.
Get a domain name. It won't cost you more than $10 to buy a domain name from Namecheap or any other registrar.
Get web hosting account from Hostgator, Blue Host or hosting company of your choice.
Install wordpress (a website creation software that easily enables you to post, edit, add images to articles and publish).
When the website is ready, you need to post content that is incredibly useful for the reader. Since you are promoting an affiliate product that you intend to make money with, you will most likely be creating a review of it. You will write as much information about the product as possible and why it is an excellent buy for the person who might need it for one reason or another. You are pitching the product to the reader and you would do everything possible to convince him to buy it in order for you to earn a commission from the sale but that does not mean lying about what the product can do. You need to be honest and don't lie about the product to convince someone to buy it.
How to get traffic to the website
Without traffic, the website is useless and you won't make a penny with it. You will need lots of targeted traffic to make money with the website from affiliate commissions but how do you drive traffic to the website? Here are few of the options available to you:
Search engine optimization (SEO). SEO is definitely not the fastest way to get traffic to a website but can work wonders in the long run. SEO involves optimizing a website for Google and other search engines and the goal is to rank the website on the first page of Google for its target keywords and get search traffic to it. This can be achieved with on-page optimization and off-page optimization techniques like link building. SEO traffic is free but it's the hardest to get.
Google Ads. Using Google Ads is one of the fastest ways to get traffic to a website but unfortunately not the cheapest by any means. You need to spend money to get traffic from Google ads and that is definitely not an option if you don't have money to experiment with. If you can convert a large portion of that traffic into sales of your affiliate product, go ahead with it as you will be making more than you are spending on the ads. It makes sense to spend $20 a day on Google ads to make $100 a day in which case your profit is $80 a day.
Facebook Ads. You can also use Facebook ads to get traffic to your affiliate website. Facebook ads are not free but cost less than Google ads. The goodness with Facebook ads is that you can target people in terms of age, sex, interests etc.
The above are the basic things it takes to create an affiliate website that you can make money with.  I hope you have learnt something from it and good luck if you are ready to get started making money online with affiliate marketing.