Nelly Mutua's Journey to Becoming a Top Transcriber and Trainer
Update: It's sad to announce that Nelly Mutua passed on. She died of COVID-19 on 28th February 2021. This post was an interview we did in 2017. I hope it will still help someone out there.
Meet Nelly Mutua, a top transcriber.
She's been transcribing from back in 2009, growing from strength to strength. She knows all about transcription like the back of her hand.
Before transcription, things were not easy for her as a single mom. But transcription gave Nelly her big break!
This noble profession has enabled her to give her wonderful daughter the kind of life she deserves. At first sight, you can tell that Nelly really really loves her daughter and would literally do anything to see her happy and successful in life.
All parents (especially single parents) can relate to this, right?
Due to her vast experience and almost unmatched expertise, I chose her to become our official transcription trainer here at FreelancerKenya.
How did Nelly get here? What struggles has she gone through? Check out our interview below. Make sure you leave a comment.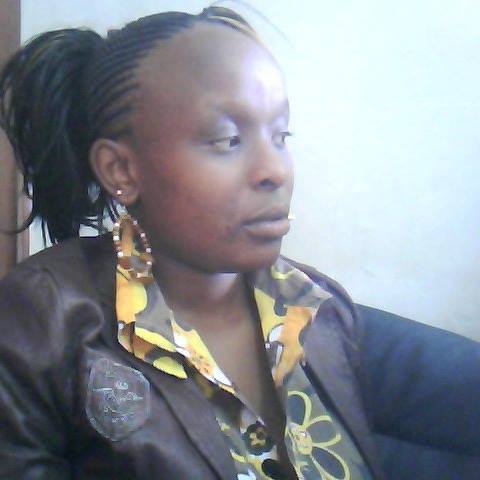 What were you doing for money before you got into transcription? Also, talk about some of the challenges you faced
I am a trained pharmacist, so I used to run my own little chemist at the estate where I live.
While this is deemed to be a rather lucrative business, mine was a startup and I had no prior experience running a business.
As much as I tried, I found that I was barely breaking even and struggling to stay afloat. It was mostly challenging since that was my sole source of income. Being a single mom, I found myself struggling to make ends meet.
What led you into transcription?
I was introduced to transcription by a friend, Edwin Otieno, who I remain indebted to. That was back in 2009 when I had just gotten fired from my job as a pharmacist assistant.
He trained me and kept telling me about which companies were hiring. We would get hired, work a bit then the company would close after some time. This would then get us straight back into tarmacking.
However, he managed to get direct clients. He started outsourcing work to me whenever it was too much for him. He was quite patient because even when I did not deliver client-ready work, he would edit it, pay me for work done, and still give me more jobs. This enabled me to get the hang of it and with time, I became a pro.
For how long have you been transcribing professionally? What keeps you going?
As stated above, I started back in 2009.
When working for my friend, I never really took it seriously, only as a side hustle. So whenever I got a job in my professional field, I would hang my gloves and get back when the circumstances forced me to.
However, in 2012 I decided to get more serious since I found out I could earn some money to supplement my earnings from the chemist. After some time, I decided to close the pharmacy as it was too demanding of my time and it wasn't picking as I had hoped.
I was also the sole provider for my daughter's upkeep so I realized that I needed to rethink my strategy.
That's when I decided to go full-time transcription, working for some local clients before I got the courage to apply for my own account.
Why have you chosen to start training others on transcription?
I realized that there was a gap in the field. I believe I can offer a hands-on approach to the trainees since I come to them as not only a trainer but an experienced transcriber.
I believe I can be in a position to mentor them and give a realistic view of what to expect and how to go about it. Transcription has helped me through a lot. It will be my joy to see others succeed.
You're now a top transcriber. What challenges have you faced in your transcription journey and how did you counter them?
Hmmm! I would say my first challenge was in understanding what was expected of me. When I was introduced to transcription, I honestly had no idea what it was. I had the minimum basic computer skills and almost zero typing skills.
All I could say was I understood English, which is the language mostly used in the audios.
However, I thank God I had someone to hold my hand and guide me through it.
Another challenge is getting genuine people to work for. I have been conned, whereby you work for someone, and then when they are supposed to pay you, they go underground. This made me so mad that I decided to conquer my fear of owning my own account and I opened one.
The rest, as they say, is history.
How does your work schedule look like?
I work from home, so I really have no schedule per se. That's one of the joys of being a freelancer.
But basically, I wake up early, prepare my daughter for school. When she leaves, I go about working on any task that I may have picked earlier on, or set about looking for one if I hadn't.
Most of the sites are US-based so job flows peak at night or very early in the mornings, say 3:00 a.m. so I have to be up so as to be able to pick clear, workable files.
I then work on what I got and try to be through by the time my daughter gets home from school so that we can have some time together as I help her with homework and prepare dinner.
I try not to work on weekends, but when circumstances dictate, I do take on jobs.
What limiting beliefs must online workers get rid of?
I think a major one is seeing this as a side hustle. Online jobs can really provide for all your needs and some if only people took it seriously.
While they are not to be mistaken for get-rich-quick schemes, online jobs can offer a consistent source of income. All you have to do is identify what area you're comfortable with and put in the effort. The rest – such as finances – will fall in place.
How has transcription changed your life?
Transcription has really changed my life in that I can now pay all my bills and take care of my daughter, all the while being with her at home.
I never thought I would do it, but here we are.
I'm mostly glad that I'm able to work at my own time, as this means that I can schedule my time accordingly with no pressure at all.
Oh, it has also made me sharpen my English skills, both listening and spoken!
What are your future plans?
I really like to take one step at a time, but I'm glad that I have now started training people because I know I'll be able to impact someone's life positively.
I only hope to be able to see my child grow, and be there for her as we make strides in this industry because I feel there is so much potential. We have barely scratched the surface.
Great! Now give a final word to upcoming transcribers…
Take the leap of faith, and believe that you can do it because you can actually become a top transcriber.
And while I would want to have as many people as transcribers as possible, if you feel that transcription is not your niche, try something else. Freelancing is meant to be enjoyable, so I believe.
There are many fields, article writing, blogging, graphic design, web design, etc., that one can get into and make a living.
Finally, don't get into transcription solely to make money. If you do so, you may end up being disappointed.
While it does pay, it is not an easy walk in the park. You need the determination and resilience to make it. But it does pay in the end.
Just put in the effort and God will bless the work of your hands.   
Thanks a lot for taking your time to share your experiences with us. Good to have you here as our transcription trainer!
Update: That was a moving interview with Nelly. It was a great honor to have Nelly as our transcription trainer for over 3 years. It's sad that she passed on. Let's continue doing our best and pushing this industry forward!