On iWriter review part 1, I talked about the basics of the site. In part 2, we will learn about the pros and cons of this great site. I believe that all freelancers remember that the goal for this site is to get to the "Elite Plus" status and to get as many special requests as possible.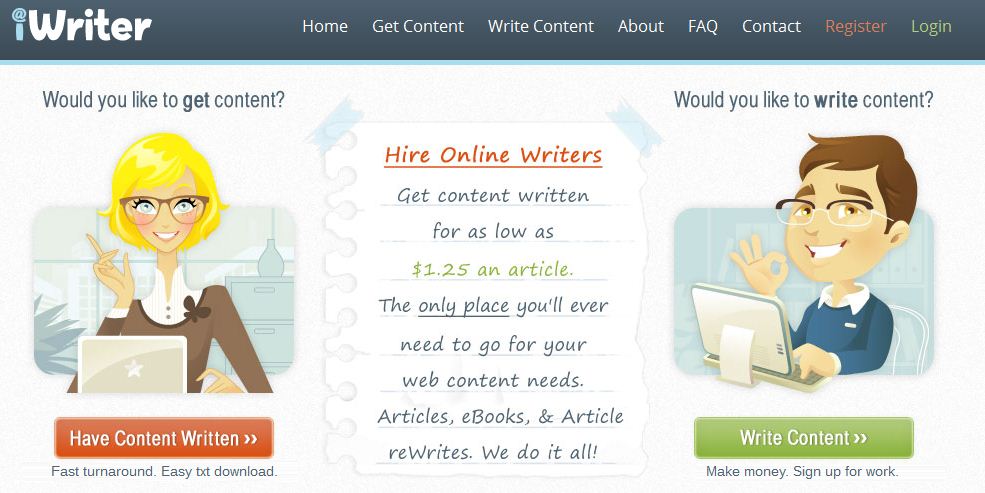 Pros of iWriter.com
Despite being a professional site, you do not have to submit any sample to join. Just sign up, do a quick grammar test and you can start writing.
It has an auto-approval system. This means that if you submit content and the client does not review and approve it in 3 days, the article will be auto-approved by the system and you will get paid the full amount of the article(s).
It pays well. For a 500 word article, you can be paid up to $24.30. You can also get lucky and get tipped by clients for good work.
Less pressure. In case you start on an article and feel like you can't do it, you can simply click on "Cancel" and look for another. You are not penalized for cancelling an article. There will be no client on your neck, no bad review and you will not have to feel like you've created a bad client/writer relationship. Simply cancel and move on. (However, don't cancel an eBook, that will get you downgraded in ranking for two weeks).
Flexible on payment dates. You can choose to be paid weekly, fortnightly or monthly. Most professional sites do fortnightly or monthly payments.
When depositing cash to the site, there is no percentage that is deducted. Other freelancing sites charge a commission for deposits.
Cons of iWriter.com
There are some requesters who seemingly reject articles for no reason.
The number of writers has surpassed the number of requesters so sometimes you may log in and find that there is no credible work to write on.
It is best for above average writers. Writers who are below average will get banned from the site for low ratings.
Bottom Line
This is a great website for any freelance writer, both in terms of pay and quality of work done. I personally use it and recommend it to anyone who is trying to make money online. Feel free to add a comment below on any advantage or disadvantage that I may have not captured in the article. Otherwise, click here to sign up to iWriter and start taking advantage of the above benefits.
Related articles