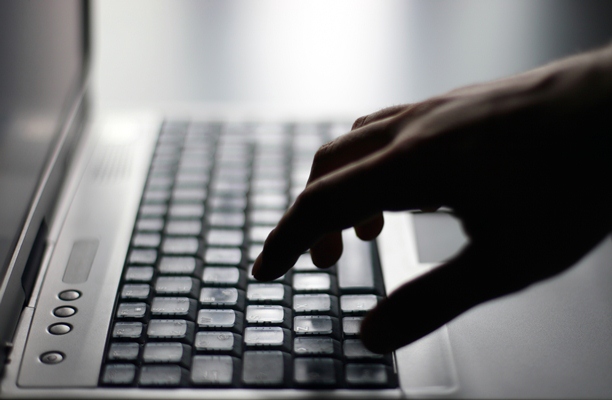 Writing is a great way of making money online in Kenya.
I am living proof of that, having done writing since 2011.
Do you want to be a successful freelance writer in Kenya? Below are a few tips on how you can make it. Included are 6 deadly sins that can kill your freelancing career and information on how you can benefit from my free mini-course for writers. 
1. Polish Your Writing Skills
Are you a writer? Have you ever tried to make money online? There are a few things that can indicate whether you can make it as a writer. Below are some things that you can ask yourself to know if you can make the cut.
Have you enjoyed writing since childhood?

Have you been told by third parties that you're a great writer?
Have you ever won a writing award?
Have you had excellent composition and literature skills since high school?
Do you simply love writing?
The last point is the most important one. As a general principle of life, you need to love what you do in order to make it.
If you find that your writing skills are wanting, you can always use PenStars for content assessment. Here's a free course on English grammar and style.
2. Sign Up to a Freelancing Website
There are so many freelancing websites nowadays. The most important thing is just to know which one works and which one doesn't. Below are some that I've used and made a decent amount from: 
This is an incredible site where you just place your gig and optimize it for buyers. A gig here is a service that you offer starting from $5. Nowadays it's no longer restricted to $5, so you can start at any amount above that. This is my Fiverr gig for example. Once you create a gig, you can start submitting offers to buyer requests.
You can also market your gigs in social media, your own blog, web 2.0 sites like HubPages and different discussion forums.
Walter's Update on 20th October, 2017: iWriter is no longer accepting new writers. Also had some payment delays last week. Word on the street  is that it's been sold! It lost its glory a while back. Consider the other methods in this guide apart from iWriter. I leave the previous iWriter info below just for educational purposes, but will soon delete iWriter from this guide (and my course) if the issues there continue.
Many used to consider this the best article writing website, that was before discovering even more lucrative ways of earning as a writer. It still works though there are very few writing jobs at the entry (Standard) level. It can no longer support most people's lifestyles on it's own therefore you have to combine it with other sites. 
In iWriter, you get jobs in a queue and can pick and write them anytime. No need for bidding or marketing.
It has four rankings – Standard, Premium, Elite and Elite Plus. Standard pays the lowest and Elite Plus pays the highest. New writers automatically start at the Standard level then grow up the ranks. The more the positive reviews you get, the more you earn.
Once you sign up, you will need to do the iWriter grammar test. Below is how to locate the test:
Click on Write Content
Scroll down to articles tagged as "standard"
Click on the little grey plus sign on the left of any standard article
Click on "Write Article"
You'll see the very simple grammar test there.
Do it
When done, cancel that article and then choose a good one that has an approval rate of over 70% (there are no penalties for canceling)
There are writers there who can quickly pick articles before you, so whenever you see a good article, click "Write Article" immediately and read the instructions later. You can always cancel and choose another one till you get the perfect fit.
Tips for success in iWriter include:
At the Standard level, only work at night between 9pm and 6am. That's the time where the best jobs are posted.
Start with short articles of 150 to 300 words. You'll finish them quicker and rise up the ranks faster.
Since the pay rises as you go up the ranks, your first articles should be aimed at getting you the most reviews, not the most cash.
Go for work where the client has an approval rate of between 70% and 100%. That will lower your chances of rejection and low ratings. Many low ratings will get you banned from the site.
This is currently the best freelancing website. When well done, you can earn even $20 plus per 500 words. There are many earning even $200 per 500 words here.
Ever since oDesk merged with Elance to create Upwork, the site has become very professional, usable and profitable. It is one of the most recommended sites to join in this list.
This is a bidding site. You first need to make sure you complete your profile then submit it for approval. Once approved, you'll be able to bid (or apply) for jobs on the site.
Make sure you choose clients with verified payment sources for hourly jobs. For fixed price jobs, the client needs to fund a milestone before you start working. That is how your payment will be guaranteed.
3. Social Media
Most people use social media to have fun and catch up with their friends and family. However, shrewd freelance writers are earning from social media. I have gotten awesome clients from LinkedIn and Facebook.
You just need to make sure your profiles are optimized to get clients. Also connect with potential clients and keep posting useful stuff that will make clients know you're an industry expert. Whenever you are mentioned in any huge publication, share in your social circles.
Once everyone knows and believes you're a great writer, clients will be looking for YOU instead of you looking for them.
Some clients also post jobs in social media pages and groups. As usual, be quick to apply and give it your best shot.
4. Cold-pitching
Let's pause for a second and think about how most offline individuals and companies get business partners or clients. They first figure out which companies can afford them, then contact those companies via phone, email or regular mail (through post office or dropping applications to companies), right?
Sometimes they do so to companies that have advertised a vacancy, and other times they just directly approach companies that they desire to work or partner with.
Highly paid writers do the same. They take charge of their writing and approach clients and brands directly, expressing exactly what they can do for them.
You can apply for writing jobs in companies that have already stated that they need writers.
You can also directly pitch to companies that have not stated that, but you believe they will need and can afford your services.
And that's exactly how people get high paying clients who can afford to pay anything between $50-$1,000 per article! You work harder setting up, but you get excellent rewards.
5. Blogging
This is the ultimate method that you can use to increase your brand awareness and to show your expertise. It will also help you to get ridiculously high paying clients. Most big businesses have blogs. Apart from getting clients, you can also choose to monetize your blog in many other ways.
You can choose to have a blog on your niche and write high quality, well-researched blog posts. Strive to improve your traffic and engagement. This will ensure your posts get a lot of social shares and engagement.
When a client approaches you needing work done on their blog, you can easily show them your blog and they'll believe you can meticulously handle their work.
This will also have the aspect I mentioned above in social media, where clients will look for you, especially if your blog is well optimized for search engines. I've gotten awesome clients through this blog. You simply receive a mail with a title such as "Looking for a freelance writer in Kenya".
The best thing about it is that when such a client contacts you, they've already done their background check about you and are totally sold out to you. You'll therefore get straight to work, instead of you having to prove to them that you can.
Once again, blogging is the best way to get high paying clients and earn well as a freelance writer in Kenya.
Wondering how to start a blog? Here are the steps:
Write engaging, high-quality, well-researched blog posts in your niche
Promote heavily through social media marketing, search engine optimization, outreach and proper email marketing among other methods.
6. Bid and Pitch Continuously
Bid continuously on bidding sites, even when you get good deals. In case you are an Elite Plus writer in iWriter making $30 per 500 words, you can still charge $40 per 500 words in Upwork and you'll get many willing clients ready to pay you this amount. 
In fact, in Upwork you can even land clients who can pay you $50 to $100 per article if you're really good!
While doing the above, you can also be looking for clients in social media and through cold-pitching, continuously.
I suggest you take writing as a business and start grooming your own writers. This way, you can always outsource writing jobs to your best writers whenever there's an overflow. Remember they need to always write excellent quality as well.
Good clients will always ask you how many articles you can do in a day. It is wise to always leave an allowance to market yourself, don't clog your day with work. Continuous pitching will lead to continuous flow of work.
7. Increase Your Submission Speed
When you start writing, you'll realize that your research and typing speed will keep increasing. You can speed this up some more by training yourself to read and write faster. Therefore, do some research on speed reading and take some typing lessons. Aim to get to at least 50 words per minute.
8. Read a Lot
Reading and writing go hand in hand. Therefore, if you want to become a great writer, you need to read a lot. I always recommend that you narrow down the niches that you want to write about. For example, I mostly write on blogging, freelance writing, weight loss and Christianity among others. I therefore read posts on these almost every day.
9. Don't Commit Any of These Sins
Freelance Writing Sin #1: Plagiarism
Plagiarism is where you copy word for word information from a website and type or paste it into your article. Most clients use the Copyscape Premium account which will automatically detect exactly where you copied your work from.
In most instances, plagiarism will get you an immediate cancellation of your project and termination of your relationship with the client.
I recommend that when you are able to, you get your own Copyscape Premium account. It will only charge you 0.05 per search but you'll need to pay at least $10 for 200 searches via PayPal or $5 for 100 searches via credit card.
If you don't have the resources to do this, the secret to beating Copyscape is just to make sure that you never repeat any 5 words in a row. See example below:
Original site text: Blueberries are among the super-fruits that you need to eat to enhance  your weight loss efforts.
My text: When it comes to weight loss, consider eating blueberries for amazing results.
As you can see, I have not repeated any 5 words in a row, therefore I am safe with both my client and Copyscape.
This should be easy for anyone who can write!
Freelance Writing Sin #2: Submit Work with Poor Grammar
As stated above, before deciding to become a freelance writer in Kenya, you need to have the proper writing skills (or polish your skills to industry standard).
You will hardly ever get any writing job if you have poor grammar. On the other hand, do not be too confident with your skills that you forget to proofread your work. I almost lost a client due to silly mistakes that I kept making that would have been easily avoided by proofreading. Never post ungrammatical work, not even in your blog.
Freelance Writing Sin #3: Miss Deadlines
Be strict with your deadlines. Do not try to please the client by giving an unrealistic deadline, only to default. When setting a deadline with a client, make sure you use the worst case scenario. It is better  to  submit one day earlier than 5 minutes late.
Freelance Writing Sin #4: Poor Communication
Communication is very important when dealing with clients. Make sure your communication is on point.
When it comes to emails, I normally recommend Gmail for freelancers. This is because with Gmail, you can easily get instant desktop or phone notifications whenever your client communicates. You can also get the whole Google experience which includes Google Drive, Google Hangouts among many others.
Also in communication, whenever there is a dispute, you should never insult a client. Always let it end peacefully as much as it depends on you. Always follow proper work channels and proper dispute channels depending on the site. All credible sites have that in their FAQs (frequently asked questions).
Freelance Writing Sin #5: Ignore Instructions
You may be the best writer on earth but ignoring a simple instruction can get you dismissed by a client. Always follow instructions and avoid going overboard when it comes to creativity. I once hired a writer who submitted an article as a letter. Yes it was very creative but couldn't work for the client. Therefore make sure you follow instructions.
10. How to Write Winning Articles
Writing winning articles is a whole topic on its own but here we can look at some basics.
Heading
Create a catchy heading. Generally, great headings start with the following:
When to

How to

A numbered list e.g. (10 Tips, 5 Ways)

Secrets on

Exposed

Revealed

Cheapest
…and so on
First paragraph
When someone reads a catchy heading, the next thing that he or she expects is a great article. This expectation can be instantly messed up when they see a boring first paragraph. Therefore, make sure your first paragraph is as catchy as possible. Some good methods to start a first paragraph include:
Using a question

Making a promise

Using the if/then approach e.g. "If you were looking for an article on making money online in Kenya, then you have come to the right place…"

Highlighting what readers will get in the article

Stating statistical facts

Starting with a horror story (pain points) and then giving a solution in the body of the article. This works exceptionally well, whether you are writing for a client or for your blog.
Body
Let the article body maintain the tempo of the heading and the first paragraph. The main thing to remember is to stay on topic.
Don't try to impress the client with Oxfort-Style English. Just write in a simple, readable and understandable manner. Most good article bodies are structured to solve specific problems. Therefore sound like you are really helping the reader to sort out something.
Conclusion
It is advisable to include a conclusion in an article. Find a way to make the reader feel like it was worth it to read your article and that he needs to come back for more. Here you can summarize your main points and end with a call to action.
11. Write eBooks
Write your first eBook. This should be a collection of some of your best thoughts. Of course, your first one cannot be perfect but that's what you can learn from.
One trick that you can use when writing an eBook is to browse online for eBooks which talk about a similar topic to yours. Get inspiration from how the writer has styled his eBook and even the topics for different chapters.
Don't copy, but instead get different ideas and then create your own. You can market it to your friends on Facebook or on your blog. If you want to see a live example of a successful Kenyan eBook, you can buy my eBook. You can then borrow ideas from it and create an even better eBook. After reading it, you can leave a review here.
I also wrote a step by step case study on how I wrote an eBook, marketed it in many channels, especially Facebook, and got more than 50k in sales in 1.5 months. Check out the post, learn and implement.
12. Write for Profit
Don't settle on being an SEO article writer earning $4-$10 in content mills and bidding sites. In fact, such article writers are among the lowest paid writers in the planet since they focus on short SEO articles from low paying clients. These sites also take a cut from your pay and may suspend or terminate your account without notice.
To write for profit, you need to know what pays well and where to get it. I have highlighted above that apart from these low paying sites, you can also get clients through cold-pitching, social media marketing and blogging.
Apart from that, you also need to know the lucrative forms of writing. These include:
Press release writing: Research on how to write press releases and curve a niche in this.

Staff writing: Here, you write for specific blogs or websites on a more long-term basis. Although you are a freelancer, you are paid a lot of money to specifically write for those blogs or websites under your real name.

eBook writing: Learn how to write ebooks and even create some of your own. Earn from both your ebooks and those you write for clients.
Business writing: Here you will write proposals, business plans, emails, policies, memorandums, grants among others.
Technical writing: This is writing where instructions, directions or explanations are required e.g. computer applications, environmental regulations, operating manuals and medical procedures.
Sales copywriting: This is among the most profitable forms of writing. It involves writing sales or marketing copies for websites. These include the long copies you usually see in websites which want you to make a purchase.
The above list is in no way exhaustive therefore kindly Google for more lucrative writing opportunities. If you have a blog, make sure you include a services page where you show the services you offer. Check out my FreelancerKenya services and see what I offer. Surprisingly, I have gotten high paying clients by just that.
To write for profit, you should always ensure that your writing is scalable. Therefore, keep improving your skills and increasing your pay. It's sad to see someone charging exactly the same amount for 5 years straight, while they've learnt a lot during this time.
Here's a great infographic that will encourage you to keep writing.

Like this infographic? Get more content marketing tips from Copyblogger.
13. Don't Always Write for People
As a writer, you are guaranteed of content. Therefore, spare some time every day to write for yourself. You can even start writing blog drafts before you even start a blog. Write a lot about things that you love doing. Once you get your finances right, you'll find it easier to get content for your blog and only worry about advertising and monetizing it. 
Remember to always create your own ebooks, training material (if you want to train people), social media marketing posts and even your autobiography among others.
Note that with blogging, it's best to have a blog on a specific niche. For example, FreelancerKenya is a blog that helps Kenyans earn money online. So I ensure my posts here are geared towards that niche. If you don't know what profitable niches are, do a Google search on profitable niches and get ideas on what you'd love to blog about.
The writing skill is a goldmine. There's so much you can do for yourself and others using that skill.
14. Get Online Backups
I personally use Dropbox and Google Drive for online backups. Therefore, even if my computer crashes, I'll still get my files online. Dropbox gives you 2GB free online space while Google Drive gives you 15GB.
16. Getting Paid for Online Work (and Avoiding Scams)
After working hard, you need to get paid, right?
There are different ways to receive payments online. These include MPESA, Skrill, PayPal and Payoneer.
I wrote a guide here on where exactly you'll get paid and how to withdraw that cash.
But note that you'll need to avoid being scammed. Sites like Upwork have an escrow system that protects you from scammers. This is where the client first deposits some cash to the site for the project. Once you deliver good quality work, the client releases the payment. In case of any dispute, the site moderates.
As you can see in this guide, I emphasize on getting your own direct clients – who are not linked to any "middleman" site. For such clients, I recommend asking for at least 50% deposit before you start working. In fact, as your reputation grows, go for 100% deposit. That way you'll never get scammed.
Bottom Line
To be a successful writer, you need to take charge of your writing career. Many "experts" will lie to you that a certain method doesn't work, simply because they want to sell you something. 
I have used and earned from all the methods above. I've also talked about them in my writing Facebook group and many other avenues. I've gotten lots of feedback from other people who've tried these methods and they worked.
However, we're all different so once you become an expert, you'll start being more inclined to certain methods than others. It's alright to stick to 2-3 of the above methods as long as you're making a living writing, and earning enough to sustain you, plus surplus that you can save, help others and enjoy life.
I'd love to see you earning $5,000 and above as a freelance writer.
Kindly leave your comments and questions below and join my free mini-course for writers. Also feel free to check out my training where I will teach you how to be a pro in all the above.