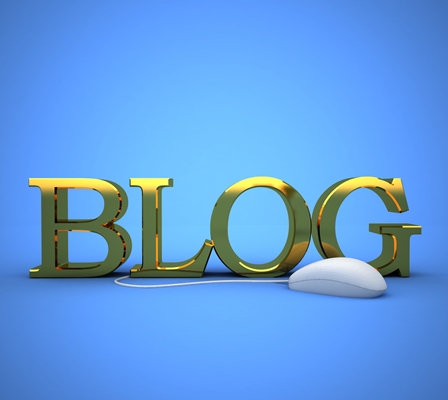 If you are wondering how to make money blogging with a self-hosted blog, then you have already taken a step in the right direction by looking at this article.
There are myriads of reasons as to why you should move out of a free blog and purchase your hosting and domain name. We will look at those reasons and more information on blogging in future posts.
Before we go on, note that this is Part 3 of the Make Money Series. Click here to check out the others. In case you want to self-host your blog, I recommend Namecheap for domain registration and Hostgator for hosting. In Hostgator, use the coupon code freelancerkenya pay only $0.01 on your first month. Check out the last paragraph to see where to put that coupon code. Join my list and receive detailed emails on how to start and maintain profit making blogs.
Back to how to make money blogging, there are way-more ways to make money online with a self-hosted blog as opposed to a free blog. The methods are actually endless. Below I have highlighted some of the must-have options.
1. Advertising Networks
There are different advertising networks you can use. The main one is Google AdSense. Almost 90% of bloggers are signed up with AdSense. Truth be told, unless you get droves of traffic on your site, you may not earn as much from this method. The good thing about it is that it is passive and no one would mind a surprise $100 from Google on a rainy day, even if it has taken you months to get it.
2. Affiliate Marketing
Affiliate marketing is where you put special links or banners in your website that refer visitors to merchant sites. If a web visitor buys a product from the merchant, you earn a commission. You can make a lot of money online as an affiliate. An advertising network may pay you 0.1 per click whereas a merchant site which you are affiliated to can pay you $10-50 when someone makes a purchase or spends a certain amount on their products.
I will be sending a lot of information on affiliate marketing through my mailing list. Therefore, feel free to join my list in the sidebar by simply entering your name and email address. Affiliate marketing is a super and highly recommended method for all who want to make money blogging. In fact, most people earning 6 figure incomes are affiliate marketers.
3. Selling Your Own Offline Product
You can create and sell your own products. You can even create a website that solely revolves around your product. Whether you are a musician, a writer or a restaurant owner, you can get a lot of business through your blog. In Kenya, you can use services such as PayPal or the local PesaPal to collect payments from your web visitors.
4. Selling Digital Products
There is nothing as sweet and rewarding online as selling your own digital product. The good thing with digital products is the fact you will use minimal capital. The easiest digital product to start with is an eBook. For example, I have sold a lot of copies of my eBook, How to Make REAL Money Online in Kenya. Even if someone would want to order that book in 2013, I will not have to publish more copies of the book. They will just order it and I will be able to earn from it. Therefore, you can write an eBook about anything you are good at, whether you have devised your own weight-loss or money making method. Make sure the digital product you create is relevant to your website and is of the highest quality.
5. Mentions and Marketing Opportunities
An authority blog will attract authority requests for mentions. I have gotten huge deals out of this blog. A mention could be something as simple as just putting a link to another website in one of your top posts. I know a famous Kenyan blogger who once got $300 to just mention a certain site in his blog. As stated before, never mention poor products or put poor, spammy links in your content as it will poorly affect the ranking of your blog.
On the marketing opportunities side, you will get lots of opportunities in your inbox. Someone may want to create a website just like yours, place a banner on your blog or give you opportunities to consult. You can provide all these services for a fee. The income you get from these cannot be quantified as you can get requests to do all sorts of stuff.
6. Be a Consultant
If your blog has had incredible following for a long-time, you can become a consultant in your field. One famous, profit-making blogging niche is the weight-loss niche. If you have personally lost a lot of weight and have detailed a lot of exclusive stuff in your website on how other people can also lose weight, you can easily become a weight loss consultant. The more authoritative your website is, the more you can charge.
7. Having a Services or Hire Me Page
Most people start a website for this very reason. Outline all the services that you can offer that are related to your website. You can check out my hire me page to see how I have done it. Since people are used to the ordinary Services/HIre Me pages, you can do something out of the ordinary such as my how I can help page.
8. Email Marketing
This is one of the most powerful ways to generate income from your site. You will start by creating a list using different list building providers. I personally use AWeber. Building a list is one of the best ways of getting targeted traffic. Whenever you launch your product, there are high chances that 80% of your buyers will be people from your list. You can join my list using the sidebar or click here to easily join my list through Facebook.
9. Job Boards
Jobs are hot topics worldwide. A great Kenyan site that has a lot of listings and traffic is Kenyan Jobs. If you would like to use job boards, you can charge advertisers to place their listings on your site.
10. Donations
You can include a PayPal donate button in your website. People who would want to just donate an amount to you can then send you cash using this button.
There are hundreds of ways in which you can make money with your blog. I have listed the top ones above but feel free to research for more. Remember to add your name and email on the sidebar to receive a lot of free e-courses and more detailed insights on profitable blogging. To make work easier, you can join via Facebook. If you never want to miss a post on the blog then also add your email address again on the Follow Blog via email field on the sidebar. I always strive to respond to every comment so feel free to drop your question or comment on the comments box below. Below is the image on where to put the Hostgator coupon code and get $9.94 off.