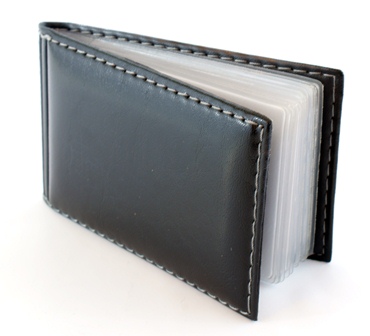 Are you looking for the best home business? One great home business that can give you great returns is affiliate marketing. Affiliate marketing involves being rewarded for your efforts in bringing visitors to a specific website where they go on to make a purchase or do a specific action.
As stated before, I am going to be doing a couple of articles on affiliate marketing. Consider this one of the basics on how you can start out.
Can You Make Money Through Affiliate Marketing?
The answer is a resounding yes. ClickBank is said to have paid out over 2 billion USD to their affiliates to date. This number is continuously increasing as witnessed on their homepage. This just goes to show that people are actually making a kill out of affiliate marketing. It is interesting to note that most of these people practice it at home and consider it the best home business for passive income.
Tips on Successful Affiliate Marketing
Affiliate marketing is all about promoting products and services. Once you join an affiliate program, you will be given a special link that will identify you as the referrer when commissions are being paid out.
You can also opt for a coupon code which can be entered by people you refer. They will get a discount when they make a purchase and you will consequently get your commission; resulting in a win-win situation. This kind of situation is what makes affiliate marketing the best home business for many; affiliates give guys great content and valuable referrals while they continue earning commissions for their efforts.
Tips that Will Help you Succeed in Affiliate Marketing
1. Choose a profitable niche
Promoting products from a niche that is not profitable will just end up being a huge waste of time and money. Therefore, take some time and do some research on profitable niches. Research tools that you can use are search engines, keyword tools and data from large affiliate networks such as ClickBank and Amazon.
Note that the most profitable niche is not necessarily the crowded "make money online" niche. There are many other great niches such as "weight loss", "save my marriage", "home improvement" and "cure acne" among many others. You can always find great products on affiliate networks for these niches. In fact, as long as your website solves people's problems, no one will even know that you are an affiliate 🙂
2. Look for profitable keywords
Keywords are short phrases that people type in search engines' search boxes when looking for information online. Profitable keywords are those that target buyer intent. When creating content, you can optimize pages such as to make them more visible in search engines when certain keywords are entered.
Make sure you go for profitable keywords. For example, let's assume you are promoting Product A. You can choose to use a keyword like "Product A", "Product A review" or "buy product A". In the three instances, "buy product A" is a more profitable keyword. If you were to rank with that keyword in the search engines, most visitors will come to your site ready to buy the product you promote.
There are both free and paid ways to get the right keywords. The best free method is to use Google AdWords Keyword tool. When it comes to paid keyword research tools, I recommend SEM Rush, WordTracker or Market Samurai.
Click here for Google AdWords Keyword Tool
Click here to sign up to SEMRush
3. Create valuable content
Content is and will always be king everywhere. Even if you create a site with the best design and get the best keywords, you will not gain much with poor content. High quality, interesting and informative content will get you a lot of love from both humans and search engines. People will be more willing to click on your affiliate links and return to your website for more content.
The best content in the world is the one that solves a problem. When content is created and marketed properly, people will be flooding your website to get solutions to their problems. Your affiliate links will direct them to real solutions and both you and the reader will end up benefiting.
Remember to also be a giving person. Do lots of stuff for free. Have some non-affiliate links in your articles, respond to comments and reply to emails, social media and forum queries. Let the fact that you are helping people come first while making money comes second.
4. Create a website
It is hard to do online affiliate marketing without a website. It is possible to post affiliate links on social networks, emails and forums but these may not really give you the best value.
Creating a website is very simple and affordable. You can easily register a domain, pay for it to be hosted and install a simple content managing system like WordPress. Doing this does not need much technical know-how and can be done by almost everyone. A simple search on your favorite search engine will give you the steps to follow in order to make the best of these processes.
For domain names you can use NameCheap or Affilorama Domains. I personally use HostGator to host most of my sites.
Click here to register a domain
Click here to get the best web hosting

4. Don't forget the emails
Email marketing is one of the best ways to do business on the internet. You need to collect as many emails as possible. This needs to be done as early as possible.
There are professionals who even start before they launch their websites. This can be done by creating a buzz about an upcoming website and creating an opt-in box where users can enter their names and email addresses if they want to be notified when the site is up and running.
Personally, I collect emails every now and then through my mailing list. Whenever you see a "join my mailing list" item on the sidebar, as a pop-up or on this link, remember to sign up quickly since I put it down sometimes for my own reasons. I use AWeber for email marketing.
Click here to sign up to AWeber for only $1
5. Do some SEO and/or Paid Advertising
Once your website is up and running, make sure each post you make is optimized for search engines. This can be done by doing some research on the best techniques of placing keywords, optimizing images, using tags and building links among other SEO processes.
You can balance SEO with paid advertising. This can include using Google AdWords, banner ads and Facebook advertising among other advertisement methods.
Another great way of promoting your site is regular and quality use of social networks, forums and other blogs (guest posting). Note that paid advertising is not mandatory since you can still get droves of traffic from SEO, email marketing and social media marketing.
Personally, I have done both SEO and paid advertising with Google AdWords. I got some free $50 Google AdWords coupon from Payoneer which I used to advertise my site for a while. You can also get this coupon if you sign up for a Payoneer card here and get the US Payment service. They award these coupons randomly so it can come at any time once you have the card and the service.
SEO carries the day for me, bringing in more than 70% of those who visit this site. In fact, I stopped paid advertising as soon as the free $50 ran out.
6. Get Some Affiliate Marketing Training
I recommend Affilorama for affiliate marketing training. As much as I will be posting different items on affiliate marketing here, it can never be enough. Therefore, feel free to join Affilorama for free to get the best affiliate marketing training worldwide. I personally learnt almost everything I know from that site.

Click here to join Affilorama for free

Final Thoughts
The methods above will help you start and maintain a great affiliate marketing business. Whether you are a writer, graphic designer or web designer, affiliate marketing can give you an edge since it will give you lots of passive income to add to your regular income.
See an example of how it works for me here. If you sign up for a free Payoneer card through this link you'll also get that $25 for free once you get to $100 in your Payoneer account.
Note that affiliate websites take time to start generating some real income. Therefore, do not get carried away from your core business when you are setting up affiliate properties. Remember that in freelancing, you can earn $2,000 this month and the next month you earn $50 if you are not disciplined and consistent.
My advice is you balance the time you take creating your affiliate site with your core business. You can use the ratio of 75:25, meaning 75% of your time should be doing your core business, even if it is an office job. Once you have a couple of affiliate sites bringing in good income, you can opt to be a full-time affiliate marketer or still do it 50:50 with other freelancing ventures.
Never stop doing your research since new methods come in everyday while old methods consequently become obsolete. Once you have successfully created a great affiliate website, make it your goal to create others so that you can optimize the income potential of your home business.
When you follow the right methods, affiliate marketing will easily become the best home business for you.