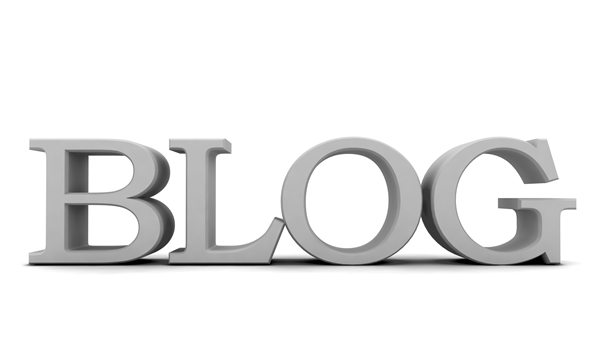 No blog is an island.
To be honest, there is no way one blog can give you everything you need when it comes to making money online. We have to coexist with other bloggers to make this internet world a beautiful place.
Here are some of the cool, top blogs that I follow that help me increase my knowledge and online income.
Top Kenyan Blogs
1. FreelancerKenya
No no no. I don't like blowing my own trumpet.
But…the numbers show it.
With up to 922 views per day, 1,856people on my mailing list, 1,959 followers on my Facebook page, 29-50 daily emails received, top search engine rankings, 861 Twitter followers, access to top bloggers and international influencers and top Alexa rankings on the Kenyan freelancing niche, the numbers show it. (These figures keep changing every few minutes!)
I won't say much once again since I don't like blowing my own trumpet.
2. Kenya Money Online Blog
Paula Thayrow's blog is one of the top blogs in the country. Paula is not just your regular blogger, she is a thorough person who will tell you the hard truths that will help you become a better person.
She has moved from just being another blogger to a personal friend to me. We share ideas on email every few days. Look out for her Starter Guide to Legitimate Online Work in Kenya eBook and you'll understand what I mean.
3. Make Money Online in Kenya
This site (www.makemoneyonlineinkenya.info) is currently offline but is one of the sites that made me who I am today. Kevin Njoroge (the founder) remains my favorite writer in Kenya and I hope he'll get his site back online at some point, even if he'll just host it and not add any new content.
He couldn't miss from this list! In fact, if you are Kevin's friend, let him know that I would be honored to host his blog for free to just have it online. I am sure many people would benefit from it. I made sure I used a couple of his affiliate links when starting out. That, I consider as one great way of "paying" bloggers (using their affiliate links).
4. Make Money Kenya
Felix Okoli has what I may call the most comprehensive Kenyan blogs. Make Money Kenya has loads and loads of great content on making money online. I always check out his new posts and learn something from him. His blog is a bit basic in terms of design but it runs deep in terms of great content.
5. Like Chapaa
Like Chapaa by Kelvin et al is one blog that Kenyans used to love when it came to money online matters. It also has tons of useful content and is still loved by Google to date. It has not been updated for some time but it still remains a good place to learn what used to work at their time.
6. Online Jobs Advice
Online Jobs Advice is the blog to watch. It is a new blog on the IM niche, founded by none other than Wilfred Imbukwa. It explains in simple terms how one can make money online. Recently Wilfred was awarded by $150 by Traffic Travis, a free online software by the millionaire Mark Ling.  He won the competition that ran worldwide on who could get the best post about this software. I hope you now understand why I am saying it is the blog to watch!
Yes, it is true that we need more top blogs on the online marketing niche. So far there are only a handful. Many others come and go or I've not been able to lay my hands on them.
Top International Blogs on the Money Online Niche
1. Social Triggers
Derek Halpern, the founder of Social Triggers, may very well be one of the brightest people on the blogosphere. His blog talks about online marketing using psychological techniques. He gives solid advice that works whenever I follow.
I use lots of his information on my personal marketing and see incredible results. I watch all his videos and read all his blog posts when they come out.
2. Kikolani
Kikolani owned and run by my favorite writer in the planet, Kristi Hines. She shares lots of stuff about content marketing. Look out for the free, guest blogging guide by Kristi that has awesome stuff on guest blogging, including stuff about where you can be paid to write guest posts.
You'll even see my name there as one of the people recommending that guide. I personally read from Kikolani weekly for great stuff on content marketing and we also communicate with Kristi regularly on email. I'm currently doing Kristi's amazing course, Blog Post Promotion. I'll talk more about this in a blog post soon.
3. QuickSprout
I read almost all posts at QuickSprout. Maybe it's because Neil Patel was born in the same year as me (1985) and is so successful…or maybe it's the fact that he is the master of free premium content.
This blog has advanced guides to stuff that you could have paid a fortune for. Look out for his Advanced Guide to SEO. Feel free to check out more of his advanced guides and his forum where he (or his admin) will answer all your questions for FREE. I still don't believe that he gives all that for free. Seriously!
4. Traffic Generation Cafe
Traffic Generation Café must be one of the most beautiful blogs in the universe; beautiful inside and out. It has some of the best content on how to get free traffic to your website. I also read from this blog weekly and love Ana Hoffman's sense of humor and easy going writing style. Look out for her eBook, "Mommy, Where Does Traffic Come From?"
If you simply follow the information on these blogs without buying anything you'll go far. If you opt to buy something from them, then you'll go even further. I've been following them for quite some time and have even become friends with some of their owners. This has paid off big time.
5. Steve Watson Online
This is among the blogs that made FreelancerKenya what it is today. I am on Steve Watson's mailing list and he is one of the most generous people I know. He gave me a free review of this website and helped me to adjust a couple of things to increase my site's outlook. Check out the video below to see him reviewing my site.
He also recently installed Back Up Buddy free of charge for all on his mailing list, including me, saving me of a whole $80+. This way, my site is always backed up on a schedule, just in case anything happens.
Final Thoughts
Starting a blog is one of the hardest but most rewarding things to do. All the blogs above started from somewhere. Follow them and learn from them.
I just thought I'd include the Facebook post below for you to see the reactions I got when starting out. Yes, this is an actual embedded Facebook post so be sure to click on "See More" to see the whole of it, like or comment.
Which is your top blog (apart from FreelancerKenya)? What do you think about the ones above? Feel free to share in the comments.