Do you want continuous special requests or to become an Elite writer in iWriter?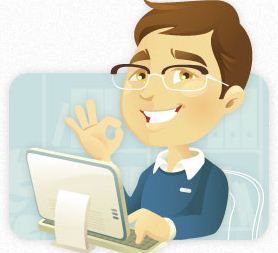 Do you want to get many 5 stars? Are you getting too many rejections? The tips below will help you become an iWriter success story.
1. Write Quality Articles
This is an obvious point but it still remains true. It is hard to judge the quality of your articles yourself so it would be great to bounce your first articles off someone for a review. If you have any friend who is a successful article writer in freelancing sites like iWriter, then talk to them nicely over a cup of coffee. Convince them to help you with your first 5 articles where you write the whole article and give them to review. You'll need to be fast in your writing though since you have a limited time to write and submit. If you are new to iWriter you may need to click here and check my other article on how iWriter works. Also click here to see how it works for those looking for writers.
2. Start With Short Articles
When you join iWriter, you automatically become a Standard writer. You'll need at least 30 reviews with an average of 4 stars and above to become a Premium writer and qualify to be paid more money. Why start with short articles? The answer is simple. One 5 star is one 5 star, whether you wrote a 150 word article or a 1000 word article. As a Standard writer, you are looking for more stars to get to the Premium or Elite ranking. It will take you approximately the same time to write one 1000-word or six 150-word articles. If we assume that all these get a 5 star rating, the 1000 word article will give you one 5 star while the 150 word articles will give you six 5 stars. Of course there are times when there are no short articles in the queue and you'll have no option but to pick the longer ones. The key here is to strive to write as many short ones as possible when you are starting off.
3. Choose Specific Requesters
Here is a little experiment: Quickly go to iWriter. On the home page, you'll see a list of the most prolific writers and another list of highest rated writers. Their names are hyperlinked therefore click on any writer's name in either list. Now, check who has rated them. You'll notice that there is either one or a few repeated requesters rating them. This shows that they are doing one of two things; either getting special requests from those requesters or repeatedly writing for specific requesters.
Why is this? If you write for a requester and he accepts your article with a high rating, there is a high chance that he will accept your other articles with a great rating also. Therefore, try as much as possible to write for requesters who have rated you highly before. This will give you a high chance of getting better ratings and special requests.
4. Over-Deliver on Special Requests
This cannot be over-emphasized. A special request not only pays more, it also gives you an opportunity to build a great relationship with a requester. If all goes well, you can have a steady flow of work from that requester leading to more great ratings. One point to note is the fact that some clients will request for work on different niches. You may deliver great content on one niche but if they request for work which you are 90% sure you can't deliver quality, tell them in advance to avoid messing up with your relationship. Making sure you always over-deliver on special requests will get you a stream of special requests and in turn a stream of 5 star ratings.
5. Don't Forget The Queue
If all the above steps go well, there is a high chance that you will mostly be servicing special requests. The temptation here is to forget the queue. If you put yourself in the mind of a requester with a website, you will note that you will not need articles all the time. You  may need say 5-10 articles per month. Other websites may also not work out for you and you may decide to pause them. Additionally, after being written for by only one writer, your content may start looking stale and you may need some fresh ideas therefore change writers.
Knowing all the above things from a requester's perspective show the importance of always going back to the queue and writing for new clients who may also start sending you special requests. This will keep your workflow constant and your income steady since when one requester goes, another new one will come in to replace them.
6. Diversify
Continue writing on other platforms and not iWriter only. There are many times people have lowered their iWriter ratings by trying to submit lots of work in a short time to make ends meet financially, especially when facing a cash problem. Imagine rent is due next week and there is no viable writing project on iWriter. Instead of rushing to write poor articles for clients with very low approval rates, you can simply tap into your other writing platforms and personal clients. In fact if you have more writing work outside iWriter, chances are that you will be writing top quality articles on all these platforms since you will never lack work or have to resort to desperate measures. Ultimately, with diversification, you may never again need sites like iWriter for writing jobs. You will  be getting enough high-paying clients from outside sources to meet your writing demand. Imagine getting to a point where you are being paid $25-50 per article (which is actually the market rate out there). At such rates, 2 articles per day will be more than enough!
7. Follow Up With Rejected Articles
Doesn't it just feel bad when an article is rejected? Well, always crosscheck your rejected articles to see if they have been reused by the clients. This can simply be done by going to Google Advanced Search and keying in either the title or a long sentence from your rejected article on the box named "this exact word or phrase". In case it was reused, your search results will show you where it was posted. Tell this to iWriter Support and the crooked requester will get banned from iWriter. Do this after a couple of weeks since some people take some time to upload their work. In case you wrote a high quality article and it was rejected, feel free to post it elsewhere; on your blog, on an article directory or on a Web 2.0 site. Never let an article lie wasted in your computer or your rejected articles list while it could be making money online somewhere. For reused rejected articles, iWriter support will remove the bad rating from a reused "rejected article" and you will stay on course to your Elite status.
8. Write on Specific Niches
It is always important to think ahead. As a writer, you definitely do better in 2 or 3 niches as compared to the rest. Make sure you optimize those niches. Let's say you love writing about weight loss, making money online and self improvement. I advise you start your own blogs on these topics and post often on your blogs. In iWriter, look for projects on these topics and maximize on them. What this does is it makes you an authority in those topics. You even get to a level where you don't need to research to write an article on them. In case any of your articles gets rejected and you are confident it was great, simply add it to your blog and you'll be okay. It goes without saying that you should make sure you monetize your blog properly so that any post you make on it will have some monetary value. All in all, being an authority in certain subjects will soon make iWriter too cheap for you; requesters will not be able to afford you. You'll be beyond Elite!
9. Keep Increasing Your Typing and Reading Speed
Do you know your typing speed? If not you can take a quick online typing test here. The faster you can type and research, the more you'll be able to write and submit top quality articles on iWriter. There are many tools online that you can use to help you increase your typing speed. Two that I can recommend are Mavis Beacon Teaches Typing and TypingMaster. I personally used Mavis Beacon Teaches Typing many years back and can now type at 80 words per minute.
Speed reading is very important for research. With it, you'll be able to eliminate distractions, read very fast, get main points quickly and be able to collect relevant information that you need for your article in record speed. When these two skills combined, you will be able to finish an article in a matter of minutes. You'll be surprised at the number of articles you  can write in a day.
Bottom Line
Remember not every good writer succeeds in writing. It will take a lot of interest, passion and most of all working smart to make you a great writer in iWriter and other platforms. Using the above tips will help you become a successful Elite writer in iWriter. Are you an Elite writer? Are there any other tips I missed? Feel free to share them on the comments section below.